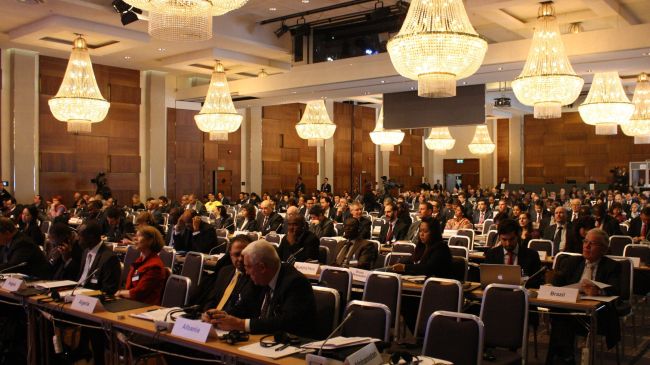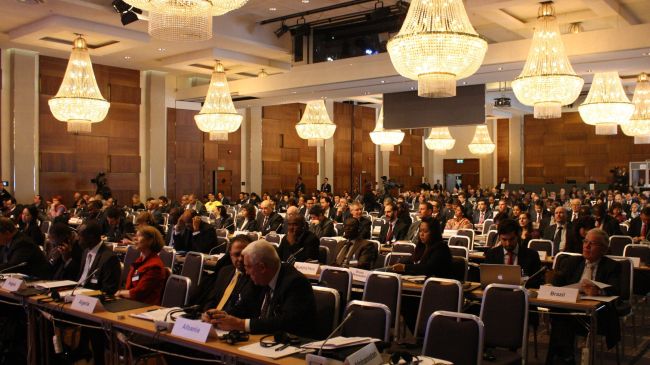 The Iranian delegation to the Conference on the Humanitarian Impact of Nuclear Weapons has expressed Iran's objection to any possession or use of nuclear weapons across the world, Press TV reports.
"The Islamic Republic of Iran does not see any glory, pride or power in nuclear weapons," said Iran's Ambassador to Norway Seyyed Hossein Rezvani at the forum in the Norwegian capital, Oslo, on Tuesday.
"Quite the opposite, based on the religious decree issued by our Leader [of the Islamic Revolution Ayatollah Seyyed Ali Khamenei], which is rooted in the humanitarian impact of nuclear weapons and founded on the high values of our beliefs in preserving human safety, security and dignity, the production, possession, use or threat of use of nuclear weapons are illegitimate, futile, harmful, dangerous and prohibited as a great sin," Rezvani added.
Delegates from more than 130 countries came together in Oslo on March 4 and 5 to discuss the humanitarian and environmental consequences of nuclear weapons.
Several UN bodies, NGOs and representatives of civil society were also present at the conference.
The Israeli regime, the five permanent members of the UN Security Council and North Korea refused to participate at the conference, while India and Pakistan were the only nuclear powers represented at the event.
The United States, which is the only country that has ever used atomic bombs against human beings, has conducted over 1,030 nuclear tests since 1945, according to statistics by the UN.
Meanwhile, Israel, the only possessor of nuclear weapons in the Middle East, is widely known to have between 200 and 400 nuclear warheads.
Meanwhile, Norwegian Foreign Minister Espen Barth Eide told the conference, "We can't force anyone to come. We have a vast majority of the states on the planet present and I think it is important to underline that these questions are questions for humanity and not the exclusive rights of the nuclear power states."
Mohammad Hassan Daryai, a member of the Iranian delegation, also told Press TV, "Lack of participation of these nuclear-weapon states and those who have the capability to produce nuclear weapons outside the NPT (Non-Proliferation Treaty) shows that they are not faithful in fulfilling their commitment on disarmament."