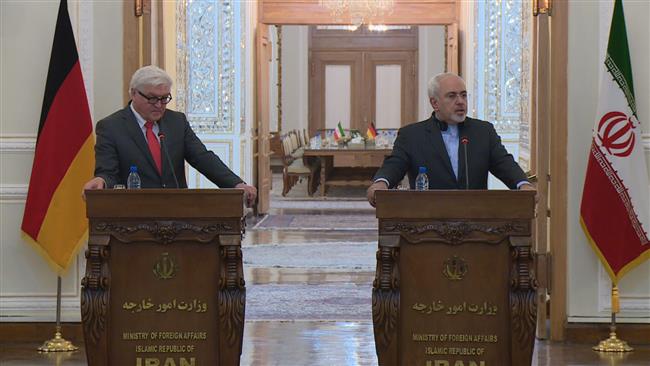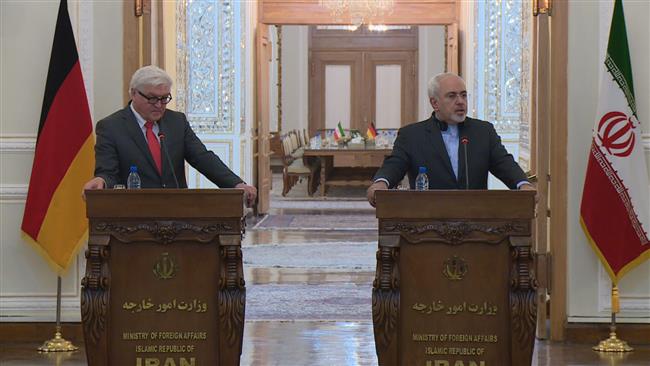 The Iranian foreign minister says Saudi Arabia must drop its hostile policies against the Islamic Republic.
"Saudi Arabia has been pursuing hostile policies against Iran. The Saudi government should reconsider its policies," Mohammad Javad Zarif said at a joint press conference with German Foreign Minister Frank-Walter Steinmeier in Tehran on Tuesday.
He noted that Iran has never been looking for "tensions of any kind" with its neighbors, Saudi Arabia in particular.
Zarif further reiterated Iran's calls for "rational behavior" on the part of the Saudi government.
The Iranian minister also said the execution of prominent cleric Sheikh Nimr al-Nimr last month by the Saudi regime was unacceptable, adding that the religious scholar had not committed any act against Saudi national security.
He also said that the ensuing attack against the Saudi embassy in Tehran, which led to the severance of ties between Tehran and Riyadh, was "against our national security." Iranian officials strongly condemned the attacks on the Saudi diplomatic missions, with over 100 people arrested.
"However, the Saudi policy has been hostile in this regard…We recommend Saudi Arabia to abandon haste wrath and opt for wisdom," said Zarif.
Earlier, the two foreign ministers discussed the latest regional and international developments.