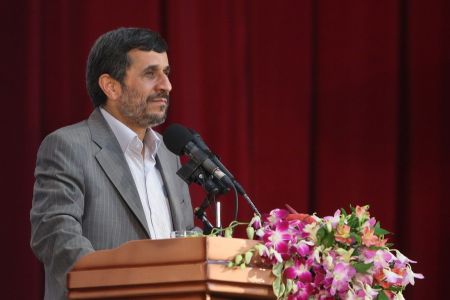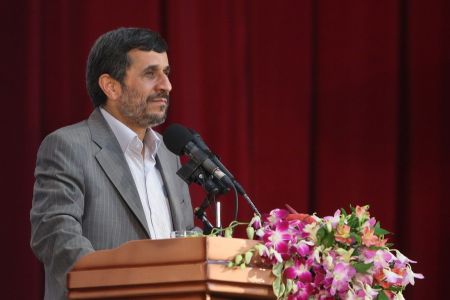 Iranian President Mahmoud Ahmadinejad has advised the West against passing up a golden opportunity during their multifaceted talks with Tehran in Geneva.
"We are ready to cooperate on a wide range of issues including economic, nuclear, international security and international political issues and the resolution of global problems," the president said during a conference in the Iranian capital of Tehran.
"This is a unique opportunity … that we hope Western leaders will not waste," IRNA quoted him as saying.
If the West is sincere and wants to achieve a positive outcome from the talks, Ahmadinejad continued, it should "first of all recognize [Iran's right to] justice and respect and secondly accept the rights of the Iranian nation."
After the West expressed willingness to return to negotiating table, Tehran on the last day of November agreed to Geneva being the venue of talks with the P5+1 — Britain, China, France, Russia, the US plus Germany.
The country's top nuclear negotiator Saeed Jalili has been named as Tehran's representative in the talks and is scheduled to meet with EU Foreign Affairs Chief Catherine Ashton on December 6 and 7.
Ashton's office will be acting on behalf of the six nations during the multifaceted talks, which will not include the nuclear issue, as Tehran says the case has been resolved.
Dialogue between Iran and the P5+1 was stalled in October 1, 2009, after the Vienna Group tried to pressure Iran to ship most of its low-enriched uranium out of the country in exchange for reactor fuel from potential suppliers such as Russia and France.
Iran issued a declaration with Turkey and Brazil on May 17 after the West refused to provide concrete guarantees that Iran would receive the fuel in due time.
Under the declaration, Tehran expresses readiness to exchange 1,200 kg of its low-enriched uranium on Turkish soil with 20 percent-enriched nuclear fuel.
Although the nuclear issue is not up for discussion in the upcoming talks with the P5+1, Iran says it is ready to negotiate the fuel swap with the Vienna Group based on the Tehran Declaration.