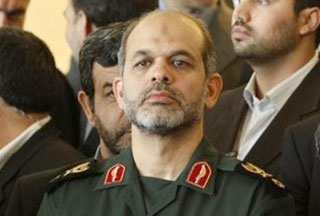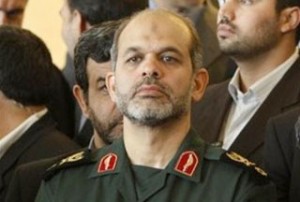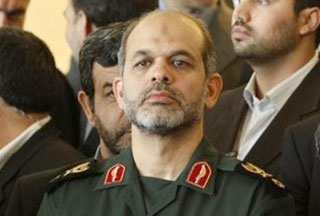 Iran's Defense Minister Brigadier General Ahmad Vahidi says his country considers all options open as a means of self-defense against foreign threats.
"We consider all possible defensive options open against the enemies' threats," Iran's Defense Minister, Brigadier General Ahmad Vahidi told reporters Thursday morning.
Vahidi's remarks came in response to US Defense Secretary Robert Gates' statements who said on Tuesday that Washington was keeping "all options" on the table for dealing with Iran and North Korea.
"If there is a message for Iran and North Korea here, it is that if you're going to play by the rules, if you're going to join the international community, then we will undertake certain obligations to you," AFP reported.
"But if you're not going to play by the rules, if you're going to be a proliferator, then all options are on the table in terms of how we deal with you," he told reporters.
Gates threatening comments come at a time that Washington is struggling to build a consensus among permanent members of the UN Security Council for a fourth round of sanctions against Tehran with Russia and China showing reluctance to fresh sanctions and trying to sway other veto-weilding members of the UNSC to use diplomacy in dealing with Iran's nuclear issue rather than force.
Some Western powers, most of which possess and continue to develop vast nuclear arsenals that have been tested and even used in military confrontations, accuse Iran of pursuing military program under the guise of peaceful nuclear work, a claim vehemently rejected by the Iranian government.
Iran, a signatory to the Non-proliferation Treaty, says it reserves the right to have access to peaceful nuclear program to meet the nation's demands for adequate electricity and nuclear medicine.
Some analysts, however, believe that the US failure to rally support for more pressure on Iran may be deemed to jeopardize the sanctions plan.
Yet, the disunity among the major powers does not prevent the United States from imposing its own sanctions against foreign companies which are doing business with Iran.
The Islamic Republic has been under US sanctions after the nation toppled a US-backed monarch in 1979 Islamic Revolution.