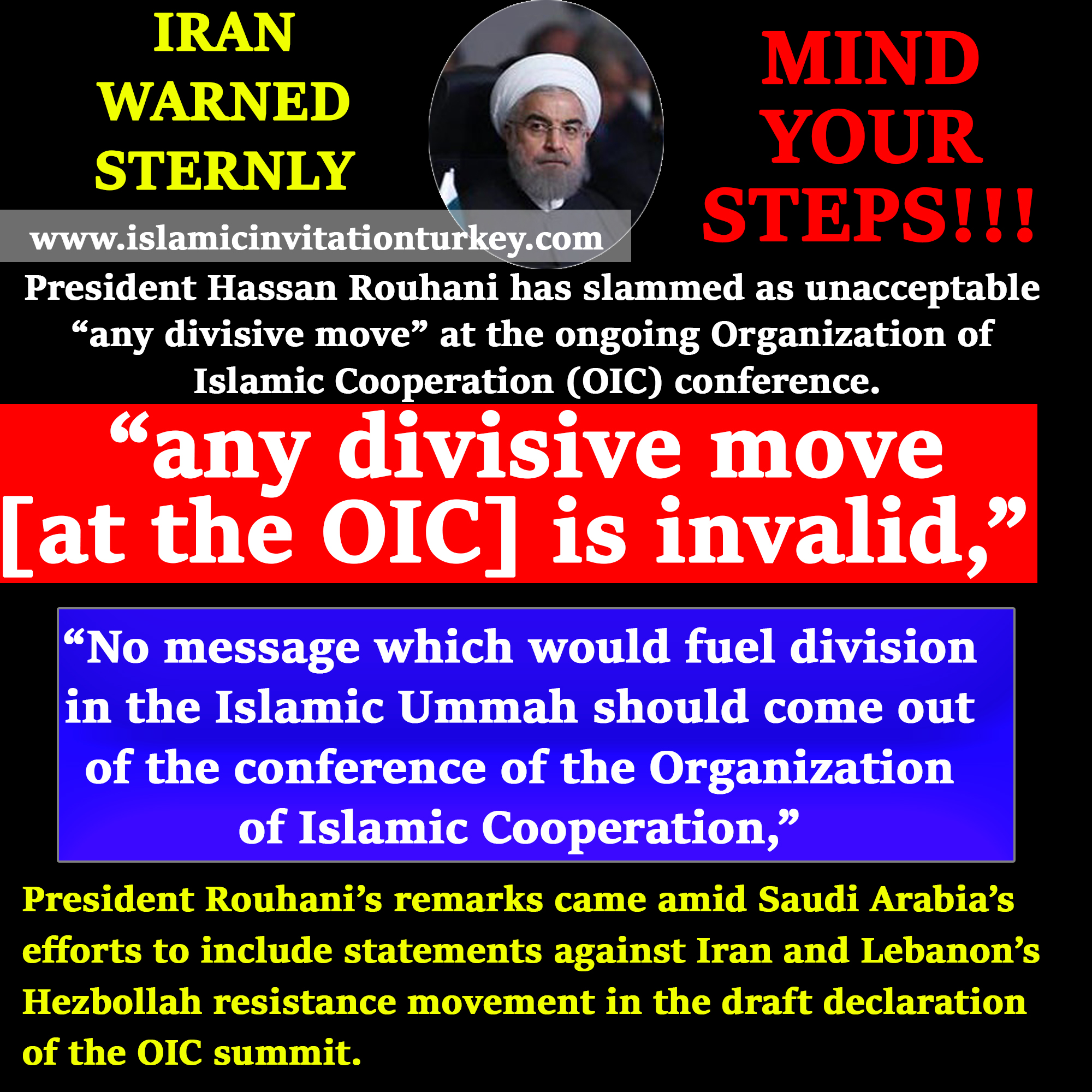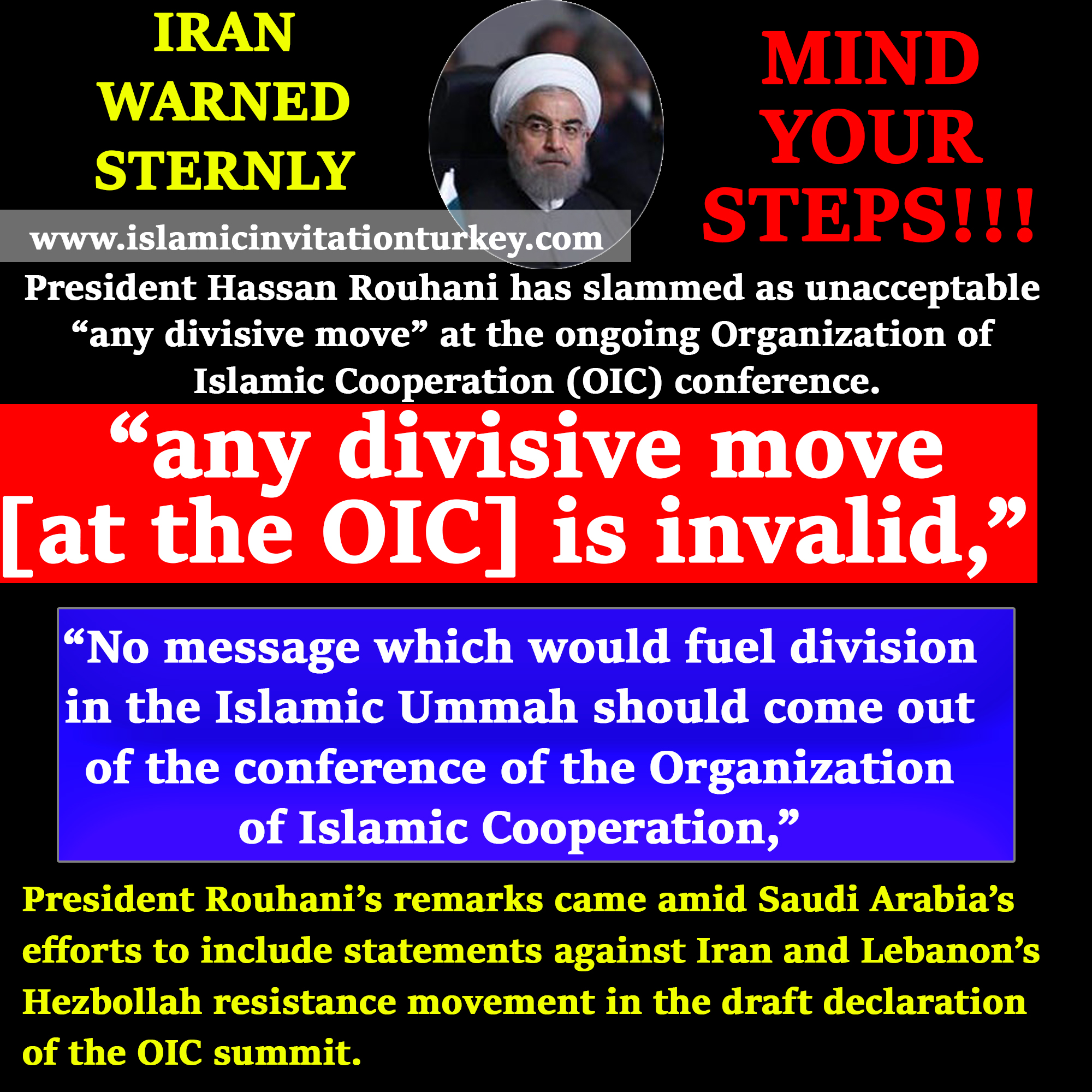 President slams any 'divisive' measure at OIC
President Hassan Rouhani has slammed as unacceptable "any divisive move" at the ongoing Organization of Islamic Cooperation (OIC) conference.
According to Press TV, President Rouhani made the remark in an address to the 13th OIC summit in the Turkish city of Istanbul, which started on Thursday.
"No message which would fuel division in the Islamic Ummah should come out of the conference of the Organization of Islamic Cooperation," President Rouhani said.
He added that "any divisive move [at the OIC] is invalid," as it does not enjoy the consensus of the member states and Muslim community and as it is against the goal of the organization.
President Rouhani's remarks came amid Saudi Arabia's efforts to include statements against Iran and Lebanon's Hezbollah resistance movement in the draft declaration of the OIC summit.
The OIC draft was prepared during an expert-level meeting of the organization in February in the Saudi port city of Jaddah. The Iranian officials could not attend in the meeting as they were denied visas by Riyadh.
On Wednesday, Foreign Minister Mohammad Javad Zarif also slammed Saudi Arabia's move to include statements against Tehran and Hezbollah as "destructive."
He warned that attempts by the Saudis to use the OIC mechanism to achieve their political goals resemble efforts by the former regime of Iraq's Saddam Hussein against Iran during the organization's meeting at the time of Iraq's imposed war against Iran in the 1980s.
Elsewhere in his remarks, the president touched on challenges facing Muslims and voiced Tehran's support for the Muslim countries grappling with terror threats.
Iran "has always backed and will back Muslim countries in the face of aggression, threats, occupation and terrorism," he said.
The Islamic Republic will not hesitate to help oppressed Muslims if they demand such assistance in the fight against the terrorists and aggressors seeking to pose threats to sacred Muslim sites, President Rouhani noted.
He added that extremist and Takfiri groups are killing people in cold blood, expressing regret that their bestial crimes are perpetrated in the name of Islam, which has been the main victim of such atrocities.
He also warned about threats posed by the Israeli regime, saying Tel Aviv is the "main source of extremism and violence" in the region, criticizing the international community for remaining silent on the regime's crimes.
"We should always bear in mind the threat of the illegal Zionist entity as the main source of violence and extremism, and accept that continued massacre of defenseless Palestinian people, mainly women and children, in the occupied territories as well as inhumane attacks and the siege on Gaza are indicative of the violent nature of a regime that continues with its bestial acts thanks to the silence of the international community, particularly Western powers," President Rouhani said.