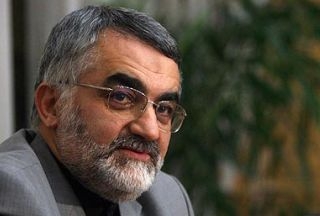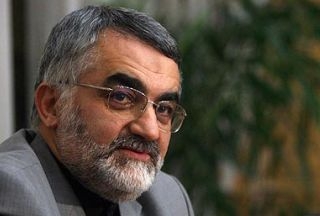 In response to a US-sponsored sanctions resolution imposed by the UN Security Council against Iran, Tehran threatens to retaliate if its cargo ships come under inspection.
"Our naval forces will respond in the same way if our cargo ships are inspected," Head of the National Security and Foreign Policy Commission of Iran's Majlis Alaeddin Boroujerdi said in a meeting with Iranian Navy Commander Rear Admiral Habibollah Sayyari on Monday.
According to IRNA, the top lawmaker said that the unilateral inspection of Iranian cargo ships run counter to the country's sovereignty, criticizing the presence of arrogant powers in the Persian Gulf and the Sea of Oman.
The recent UN sanction imposed against the Islamic Republic authorizes more stop and search operations of Iranian cargo ships as part of punitive measures against the country's nuclear program.
"The presence of foreign forces in our seas is out of the question and we will not allow arrogant powers to weaken the sovereignty of the Islamic Republic," Boroujerdi continued.
He also reiterated the importance of reinforcing Iranian navy forces in the Persian Gulf.
Tehran has repeatedly rejected Western claims that it is seeking to build nuclear weapons, arguing that the International Atomic Energy Agency has in numerous reports asserted that its inspectors and surveillance equipment at Iran's nuclear facilities have found no evidence of diversion in the country's declared nuclear material.
Earlier, in similar remarks, Iranian Parliament Speaker Ali Larijani had warned of taking tough actions against Western ships in the Persian Gulf and the Sea of Oman.