Afghanistan
Iran
Iran warns against delayed withdrawal of foreign forces from Afghanistan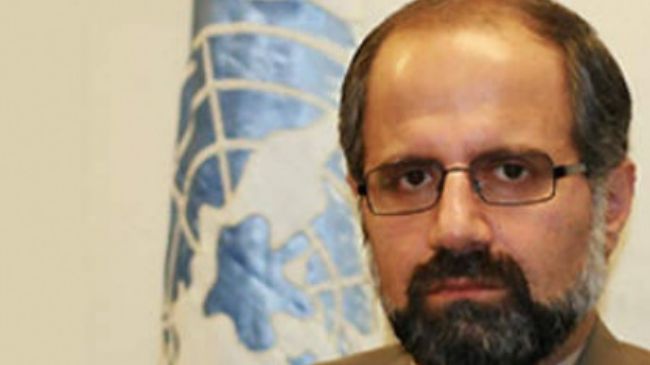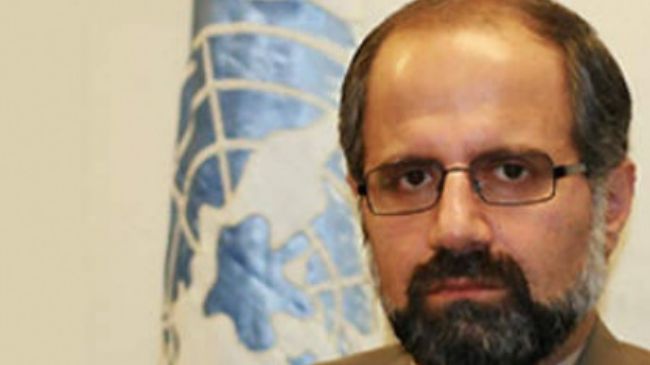 Iran's deputy ambassador to the United Nations has warned against the continued presence of foreign military forces in war-ravaged Afghanistan.
"The withdrawal of foreign military forces from Afghanistan should be genuine. The experience of the past decades of foreign military presence in that country has taught the lesson that the conflict there could not be resolved by military means," Es'haq Al-e-Habib said in an address to a UN General Assembly meeting on the situation in Afghanistan on Tuesday.
"The continued presence of those forces, under any excuse or pretext, would only add to the instability and violence," the Iranian envoy said, adding that "a growing number of civilian causalities were caused by NATO operations."
He said that the violence in Afghanistan has had a drastic effect on the security and well-being of its citizens.
He also voiced concern about the rise in narcotics cultivation, citing a recent survey by the UN showing an 18-percent jump in total poppy cultivation between 2011 and 2012. He called on both the Afghan government and international players to curb the drug cultivation and trafficking, which bred extremism.
Al-e-Habib also said that additional efforts must be undertaken to repatriate Afghan refugees, stressing that the issue of the refugees is a challenge for the neighbors of the country as well as the international community.
He went on to say that the security and progress of Afghanistan could influence both regional and international peace and stability and called on the international community to support the Afghan nation and government in their efforts to restore peace and reconstruct the country.
The United States invaded Afghanistan in 2001. The offensive removed the Taliban from power, but insecurity continues to rise across Afghanistan, despite the presence of thousands of US-led troops.
The foreign forces are scheduled to withdraw from Afghanistan by the end of 2014 and hand over responsibility for security to the Afghan government.
The US, however, intends to keep some forces on in Afghanistan for "training and counter-terrorism operations."