Iran
Iran warns against extremism, sedition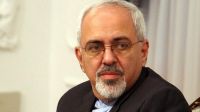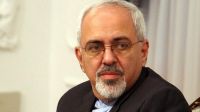 Iran Foreign Minister Mohammad Javad Zarif says extremism and religious sedition pose real threats not only to the Middle East region but to the entire Muslim world.
According to Press TV, Zarif, who was in Iraq on his first official foreign visit, held meetings with senior Shia cleric Grand Ayatollah Ali al-Sistani and other religious leaders in the holy Iraqi city of Najaf on Monday.
The Iranian Foreign Minister and Iraqi religious leaders called for Muslim unity in the face of extremism and discord gripping the volatile Middle East.
They exchanged views on important regional developments and leading issues of the Muslim world as well as relations between the Iranian and Iraqi people.
Ayatollah Sistani and other religious figures stressed the importance of strengthening unity among Muslim nations in an attempt to curb extremism and prevent discord in the Muslim world.
The Iranian Foreign Minister arrived in the Iraqi capital, Baghdad, on Sunday and held talks with the country's senior officials including his Iraqi counterpart Hoshyar Zebari, Vice President Khazir al-Khazaei, Parliament Speaker Osama al-Nujaifi and Head of the Iraqi National Alliance Ibrahim al-Jafari.
Zarif and top Iraqi officials discussed key regional and bilateral issues.