Iran
Iran warns Austrian embassy on Ashton 'unscheduled' meetings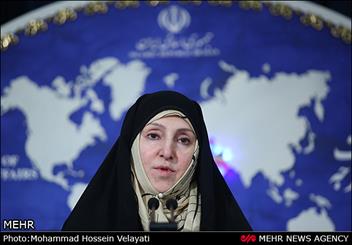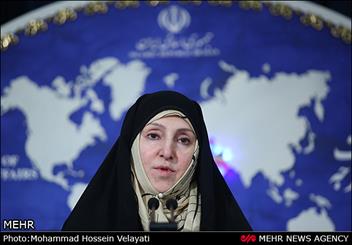 Iran's FM spokeswoman has said unscheduled meetings of EU foreign policy chief visit as an example of EU double standards towards human-rights issue.
Marzieh Afkham said that such conducts contributed to Iranians' misconceptions towards the West and would be of no help in Iran-EU relations.
She added that "contact with civil society is acceptable in feign policy as long as it does not interfere with a country's internal affairs and it respects their values and customs; for example, Iran's foreign minister within the same framework had met civil society activists in his visit to other countries."
"Iran warns Austrian embassy to Tehran in accordance with Ashton's meeting with women activists," Afkham maintained.
EU Foreign Policy Chief Catherine Ashton arrived in Tehran on Saturday and a day later at the joint press conference with Iran's foreign minister Mohamamd Javad Zarif said that on Saturday, World Women Day she said it was a great honor for her to discuss issue relating to Iranians, European and world women with Iranian women or to celebrate World Women Day with Iranian women.