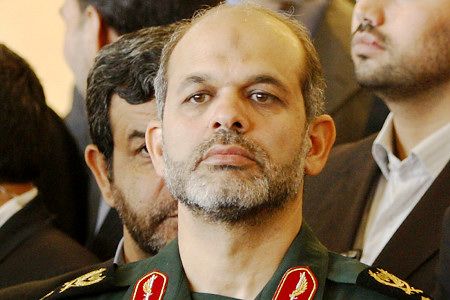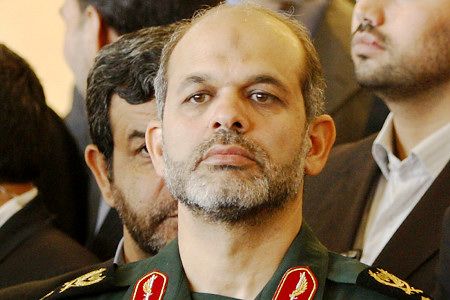 Iran's defense minister has warned that the country will react extensively against any aggression or illogical action, cautioning the enemies "not to play with fire."
"We won't invade any country and we will extend our hand to all world states, but will give a hard and extensive response to any country willing to play with fire and making illogical actions against Iran," said Iranian Defense Minister Ahmad Vahidi on the sidelines of the inauguration ceremony of the production lines of Seraj high-speed vessels and a new generation of the high-speed Zolfaghar vessel on Monday.
Vahidi also said that the Islamic Republic's policy towards the Caspian Sea is non-military, but some extra regional powers have plans for the militarization of the sea.
"The Iranian Navy forces have a strong presence in the Caspian Sea and this presence is in the framework of restoring security and joint cooperation with neighboring countries," Vahidi added.
Earlier last week, former US ambassador to the United Nations John Bolton urged Israel to pound Iran's Bushehr nuclear power plant before nuclear fuel is loaded into the reactor, increasing speculations that an imminent US or Israeli war against Iran is in the pipeline.
Iranian military officials, however, have downplayed any military offensive against country's nuclear installations, warning that any military action by the United States and Israel will receive "crushing response."
The United States and Israel have accused Iran of seeking nuclear weapons, a claim vehemently rejected by Iran.
Iran insists that all its nuclear activities have been under the full supervision of the International Atomic Energy Agency, saying as a signatory to the Nuclear Non-Proliferation Treaty reserves the right to continue its uranium enrichment activities.