Iran
Iran Warns: New Sanctions May Block Nuclear Deal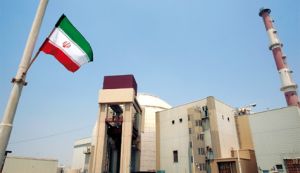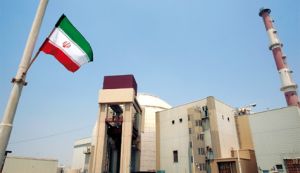 Iran's Foreign Minister said Sunday that any new sanctions may make roads to a nuclear deal difficult.
Mohammad Javad Zarif stated that there was a mentality among the US officials which led them to think that they would succeed in their campaign against Iran through coercive measures.
"We always believed that this mentality is dangerous and unconstructive which makes a deal more difficult to achieve," Zarif told reporters in a joint press conference Sunday in Tehran with his Finn counterpart Erkki Tuomioja, adding that the US should take the responsibility of its actions to hamper the course of negotiations.
"We keep the right to retaliate with similar actions if necessary; however, our foremost commitment is to hammer out a deal with Powers, and work to abort such mentality in the region and in international level as well," he said.
Zarif told reporters that Iran believed that there is a possibility for an agreement which guarantee peace and security in the region.
"We should not concern with addressing concerns of others who would not welcome a solution. We are serious and have a mutual understanding with our society," Zarif emphasized.
In response to a question by a Finn journalist that what sort of agreement would satisfy Iran, the Iranian official said that Iran was committed to Geneva Joint Plan of Action provisions.
"One which guarantee that Iran's nuclear program will remain peaceful, and the other which removes all sanctions and restrictions," Zarif elaborated.
"We believe that nuclear weapons would have a devastating effect on our national security," he added.
The Iranian minister expressed gratitude to Finn foreign minister's visit to Tehran and pointed to more than a century of political relations between the two countries.
"Iran and Finn have developed relations especially in parliamentary visits and cultural relations as well," he said.
For his part, Finnish Foreign Minister said normalization of ties with Iran by the European Union will not only benefit the two sides but the world as a whole.
Tuomioja, who arrived in Tehran Saturday night to discuss issues of mutual interests with senior Iranian officials, said his visit to Iran is a good beginning for improving ties.
He said he discussed with Zarif issues of interest like Iran's nuclear program, violence, radicalism, and existing instability in Iraq as well as bilateral relations.
He also believed the so-called 'Islamic State of Iraq and the Levant' (ISIL) terrorist group is a prime threat to the security of all regional countries that need to cooperate to confront the terrorist group.
The Finnish foreign minister further noted that the initiative taken to normalize Iran-EU relations will lead to wonderful decisions.
Tuomioja described Iran-Finland relations as deep-rooted because of several joint interests they share and hoped the atmosphere is ripe for expanding mutual relations.