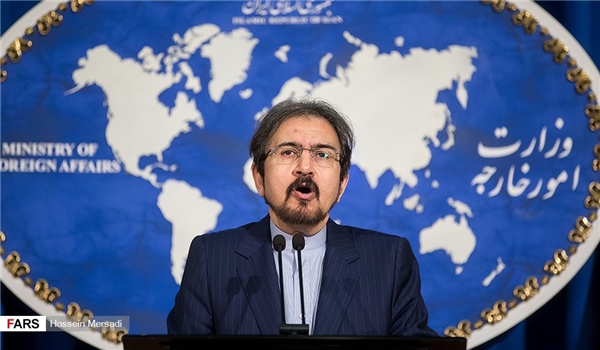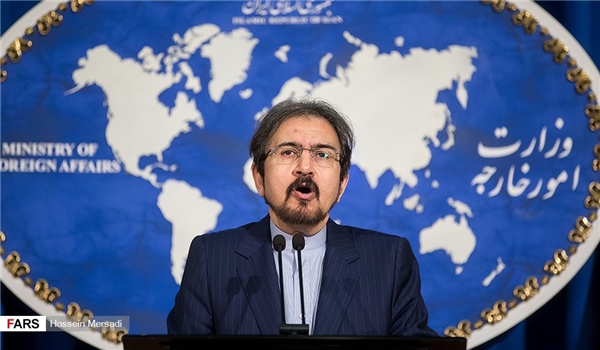 Iran's foreign ministry warned on Wednesday that Tehran would adopt retaliatory measures against the European states for their "baseless" allegations and sanctions against a number of Iranian nationals.
Foreign Ministry Spokesman Bahram Qassemi condemned the "EU's irrational and surprising decision on the basis of unfounded allegations", describing it as a sign of their dishonesty.
He added that the EU has let free the criminal members of the Mojahedin-e Khalq Organization (MKO, also known as the MEK, PMOI and NCRI) and al-Ahwaziyeh terrorist groups, but raises allegations against Iran which plays a pioneering role in the fight against terrorism in the region, and to which Europe owes its security.
"The Islamic Republic of Iran will adopt the necessary measures in response to this move within the framework of reciprocal acts," Qassemi said.
EU member states agreed to impose sanctions targeting Tehran's intelligence services for what they claimed as involvement in a series of alleged assassination plots across Europe last year.
The foreign minister of one of the affected countries, Denmark's Anders Samuelsen, revealed the decision on Twitter on Tuesday.
Without providing any evidence, Danish police in October linked the so-called Iranian intelligence officers of attacking a person in the country.
The Iranian foreign ministry strongly dismissed the claims as a plot against the growing Iran-Europe relations in the current sensitive situation.
"Such allegations are in line with the conspiracies and plots of Iran's enemies who cannot stand the good and growing relations between Tehran and Europe in the current special situation," Qassemi said at the time.