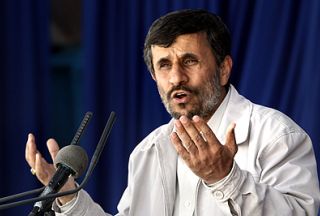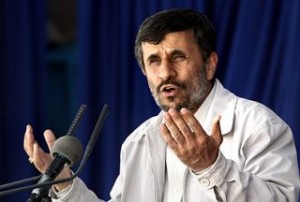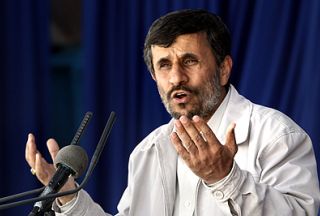 Iranian President Mahmoud Ahmadinejad has warned that Russia's stance against the Tehran declaration could turn it into an "enemy" of the Iranian nation.
"Russian leaders should not create a situation that makes Iranian people place Russia in the ranks of their historic enemies," Ahmadinejad said in a speech in Kerman on Wednesday.
His comments came in response to Russia's decision to back a US-proposed UN Security Council resolution against Iran.
"Today, it has become difficult for us to explain [Russian President Dmitry] Medvedev's behavior to the Iranian nation. The [Iranian] people don't know whether they [Russian officials] are our friends or are after something else," the Fars news agency quoted Ahmadinejad as saying.
"If I were the Russian president, when taking decisions on subjects related to the great Iranian nation, I would think things through more," he said.
The Iranian president also warned the US to be careful not to miss the opportunity offered by the Tehran nuclear swap declaration.
Ahmadinejad said the declaration brokered by Turkey and Brazil could be the last chance to get things right.
According to the declaration, signed by Iran, Turkey, and Brazil on May 17, Tehran would ship 1200 kilograms of its low-enriched uranium to Turkey to be exchanged for 120 kilograms of 20 percent enriched nuclear fuel to power the Tehran research reactor, which produces radioisotopes for cancer treatment.