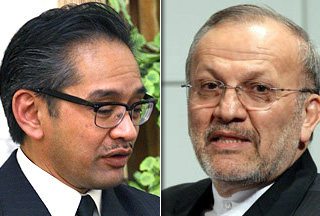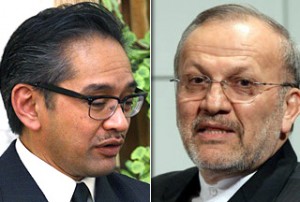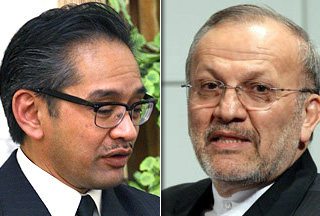 Iranian Foreign Minister Manouchehr Mottaki has described the policies adopted by the West towards Iraq and Afghanistan as "unsuccessful."
"The West either cannot or will not overcome the problems in Afghanistan and either way 2010 will be a tormenting year for Afghanistan," Mottaki said in a meeting with his Indonesian counterpart Marty Natalegawa on Sunday.
The Iranian minister urged nuclear countries to make a revision in their policies, saying, "The concerns of the world public opinion shows that it is necessary for nuclear states to reconsider their approaches."
He said the international community had failed to properly implement the Nuclear Non-Proliferation Treaty (NPT) and accused nuclear-armed powers of proliferating weapons over the past 40 years.
Mottaki added that the production of new generation nuclear weapons and the destruction of old generation ones were another example of the incorrect approach of nuclear-armed powers toward NPT.
The Indonesian minister, for his part, described Iran as a key player in the Middle East and the world and said, "We believe that the Afghan problem does not have a military solution."
Natalegawa, who is in Tehran to attend an international conference on nuclear disarmament, went on to add, "The peaceful use of nuclear energy is a right for all NPT signatories."