Iran
Iran will continue support for Syria: Top lawmaker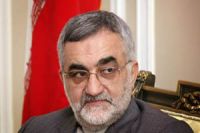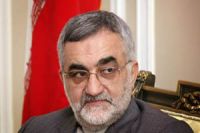 A senior Iranian lawmaker says the Islamic Republic will continue supporting the Syrian government and nation who form the frontline of resistance against foreign aggression.
In a meeting with the visiting General Secretary to the Syrian Prime Minister, Tisir Al-Zaabi, on Tuesday, Chairman of the Majlis National Security and Foreign Policy Committee Alaeddin Boroujerdi added that Iran's parliament would throw its weight behind any move aimed at bolstering bilateral cooperation.
He added that the Syrian Army's fight and resistance – backed by the Syrian people – have led to the defeat of plots hatched by terrorist groups.
The Iranian parliamentarian expressed hope that the ongoing obstacles on the way of enhanced bilateral cooperation would be removed as soon as possible through joint efforts by the Iranian and Syrian officials.
Al-Zaabi, for his part, expressed appreciation for Iran's support for the Syrian government and people since the outbreak of the crisis in the Arab country.