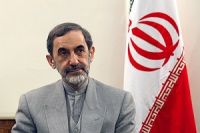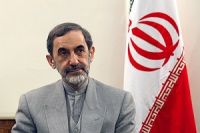 Head of the Strategic Research Center of Iran's Expediency Council says Iran will continue to help the Islamic resistance.
Ali Akbar Velayati's remarks on Monday came after a senior Palestinian Islamic Jihad official said Iran supplies the bulk of weapons to the Palestinian resistance movements.
Velayati said, "Iran's interest lies in defeating the ISIL Takfiri militants, saving democracy in Iraq and Syria and victory for the Palestinians."
He said," The issue of the ISIL terrorists is one of the most complicated in the past few years," adding the formation of the terrorist group was completely pre-planned.
He compared ISIL with the Taliban and the al-Qaeda, saying the Taliban carried out certain measures such as closing girls' schools and preventing women from public places in order to tarnish the image of Islam.
Velayati named Iran, Iraq, Syria and Lebanon as countries on the line of resistance, saying if this line is reinforced, the Zionists will face great danger and pressure; that is why they first ignited the war in Syria and then formed the ISIL Takfiri group to break the line of resistance.