Iran
Iran will continue with peaceful nuclear program: Foreign Minister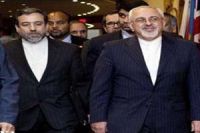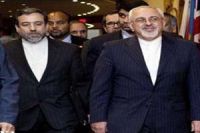 Iran's Foreign Minister Mohammad Javad Zarif said on Monday that Iran will continue with the peaceful nuclear program.
According to IRNA, Zarif, also the chief Iranian nuclear negotiator, made the remarks while he and other members of Iranian negotiating team were visiting Natanz and Fordo nuclear facilities in central Iran.
During the visit, the foreign minister got familiar with the latest achievements in the area of nuclear technology.
Now it is more than a year that Zarif is leading the Iranian negotiating team at the talks with the 5+1 Group to find an end to the decade-long dispute over the Iranian peaceful nuclear program.