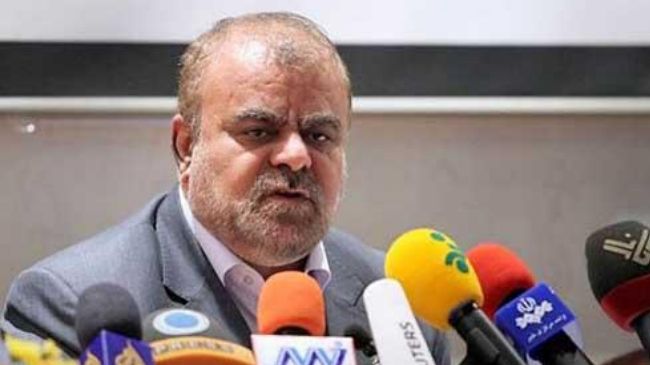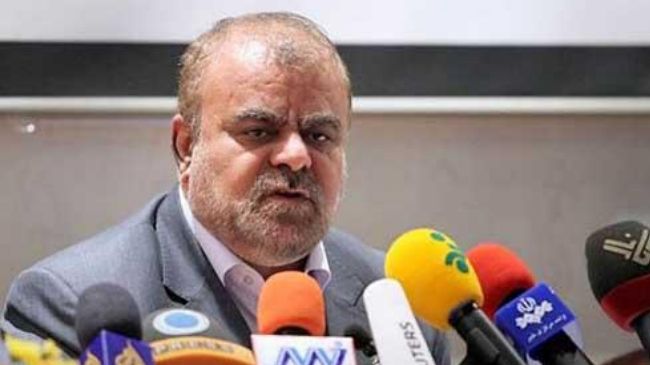 Iranian Oil Minister Rostam Qasemi says Tehran will halt oil exports if more sanctions are imposed on the country.
He made the remarks on Tuesday at a press conference on the sidelines of an energy conference held in Dubai, the United Arab Emirates.
If the West continues "to add to the sanctions, we will stop our oil exports to the world… The dearth of Iranian oil on the market will increase the price drastically," Qasemi stated.
He also denied reports that the country's oil production and exports have fallen to about 2.7 million barrels per day, adding that Iran is still producing 4 million barrels per day.
"Despite the pressure by the West to prevent the sale of Iranian crude oil, the country is currently producing oil at maximum capacity," the Iranian oil minister said.
At the beginning of 2012, the United States and the European Union imposed new sanctions on Iran's oil and financial sectors with the goal of preventing other countries from purchasing Iranian oil and conducting transactions with the Central Bank of Iran.
The sanctions came into force in early summer 2012.
On October 15, the EU foreign ministers reached an agreement on another round of sanctions against Iran.
The illegal US-engineered sanctions were imposed based on the unfounded accusation that Iran is pursuing non-civilian objectives in its nuclear energy program.
Iran rejects the allegations, arguing that as a committed signatory to the nuclear Non-Proliferation Treaty (NPT) and a member of the International Atomic Energy Agency (IAEA), it has the right to use nuclear technology for peaceful purposes.
In addition, the IAEA has conducted numerous inspections of Iran's nuclear facilities but has never found any evidence showing that Iran's civilian nuclear program has been diverted to nuclear weapons production.