Syria
Iran will help Syria restore stability: Salehi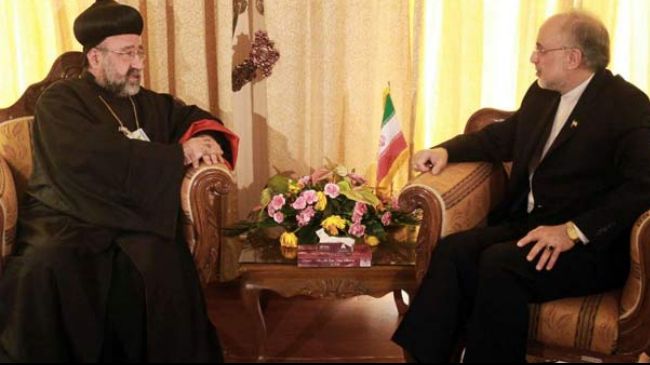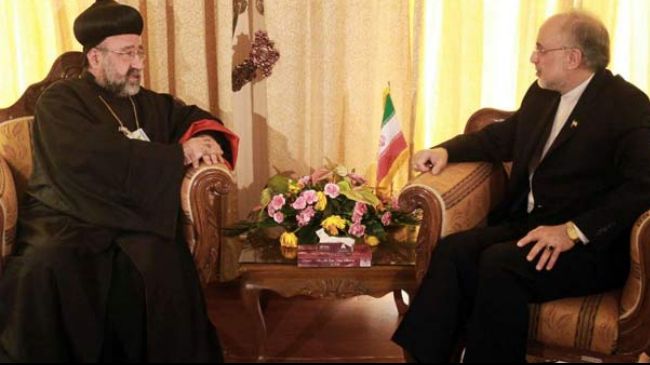 Iranian Foreign Minister Ali Akbar Salehi says the Islamic Republic will continue its efforts to help resolve the ongoing crisis in Syria and restore peace and stability in the country.
"The Islamic Republic of Iran has used and will use all of its political capacity and capability to help the Syrian people move beyond the current sensitive conditions and restore stability and security in the country," Salehi said in a meeting with Mar Gregorios Yohanna Ibrahim, Syriac Orthodox Archbishop of Syria's Aleppo, on the sidelines of the second day of the Syria National Dialogue meeting in Tehran on Monday.
The Syrians themselves must determine their destiny and any political reform in their country must be undertaken by the Syrian nation, Salehi stressed.
The Iranian foreign minister lashed out at certain foreign countries that seek to create a political vacuum in the Arab country and warned of the dire consequences of the persistence of insecurity in Syria particularly for its neighboring countries.
"It is only the Zionist regime (Israel) that benefits from a weak and insecure Syria," Salehi added.
Yohanna Ibrahim, for his part, described the Syria National Dialogue meeting as very important and hailed Iran's role in settling the Syrian unrest as crucial and influential.
The archbishop also called for the continuation of the talks between all Syrian parties to bring an end to the crisis in the Arab Country.
The two-day meeting on Syria with the main theme of "No to Violence, Yes to Democracy" wrapped up in Tehran on Monday with the participants unanimously opposing foreign interference and calling for a peaceful solution to the Syrian conflict.
Salehi had earlier said that representatives from nearly 40 active Syrian political parties, including 130 figures from inside Syria and 40 Syrian and non-Syrian figures from other countries, had taken part in the meeting.
Those attending the meeting agreed to form a committee to follow through national dialog in Syria and to extend the talks to other Syrian groups to prepare the ground for national reconciliation and political reforms.
Syria has been experiencing a deadly unrest since March 2011 and many people, including large numbers of army and security personnel, have been killed in the turmoil.