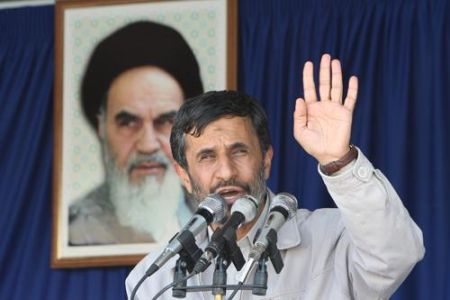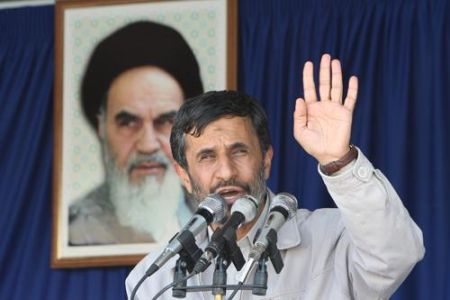 Iranian President Mahmoud Ahmadinejad has stressed the importance of holding talks on equal footing, saying the Islamic Republic will never negotiate on its absolute rights.
"Iran is ready to hold talks based on an equal footing to help settle ongoing problems, ease international concerns and establish peace and security in the world," said President Ahmadinejad in an address to thousands of enthusiastic people at the northwestern city of Qazvin who had gathered to greet him on Wednesday.
He added that Iran would welcome any hand extended in honesty but would cut off any deceptive hand.
The chief executive emphasized that the Iranian nation would never allow anyone to violate its legitimate rights even by an iota, expressing the Islamic Republic's readiness to negotiate based on justice and respect.
He said the West should sit down at the negotiating table with an equal status as us and based on mutual respect. "Under such condition, Iran can hold talks on global issues," the president added.
President Ahmadinejad pointed out that Iran has already announced that Western countries should change their views on a number of global issues.
"If some of you still think of the ugly colonialist behavior, you should know that Iran's response will be the same as in the past," the president stated.
President Ahmadinejad also highlighted the significance of observing the rights of nations and said, "If former US President (George W. Bush) had respected rights of other nations, the 9/11 events would have never happened."
"If you held any respect for nations, Iraq and Afghanistan would have never been occupied and hundreds of thousands of people there would not have been killed, wounded and misplaced," he concluded.