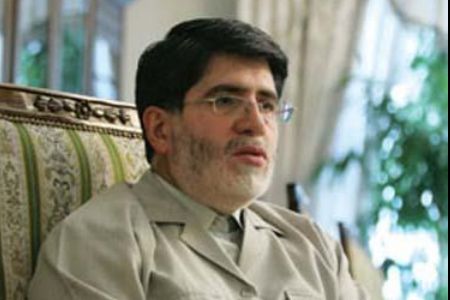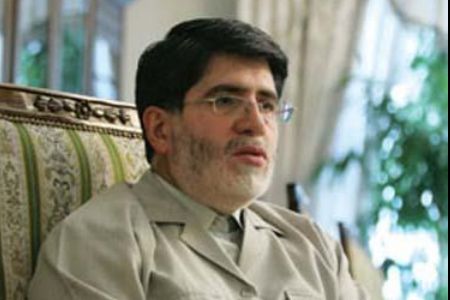 Iranian presidential advisor Ali Akbar Javanfekr says Tehran will not discuss its nuclear program with the world's major powers in the upcoming multifaceted talks.
"We will not talk about nuclear energy with the Western party in these negotiations, because there is criticism leveled against them in every field and they must be answerable," Javanfekr said on Sunday.
On October 14, EU Foreign Affairs Chief Catherine Ashton proposed holding three-day talks over Iran's nuclear program in mid-November in the Austrian capital of Vienna.
Dialogue between Iran and the P5+1 — China, France, Russia, the UK and the US plus Germany –, which Ashton represents, has been stalled since October 1, 2009, when the two sides met in Geneva.
In a letter to Ashton on Friday, Iran's Supreme National Security Council (SNSC) welcomed the offer to resume talks but stressed that the place and date of the proposed talks must be convenient for all sides.
"Negotiations between Iran and the P5+1 have a special framework, and President [Mahmoud Ahmadinejad] had set three conditions for the resumption of talks which are Iran's conditions for talks," Fars News Agency quoted Javanfekr as saying.
Javanfekr added that the P5+1 should answer Ahmadinejad's questions about Israel, its nuclear weapons arsenal, and their intention for talks with Iran and "if these questions are answered clearly we will be ready for talks."
Iran has announced that it would negotiate the issue of nuclear fuel swap with the Vienna group — France, Russia, the US and the International Atomic Energy Agency (IAEA) — within the framework of the Tehran nuclear declaration.
Iran signed a declaration with Turkey and Brazil on May 17 based on which it agreed to exchange 1,200 kg of its low-enriched uranium on Turkish soil with nuclear fuel.
Javanfekr slammed the US Secretary of State's remarks about Tehran's nuclear program ahead of the negotiations, and said Hillary Clinton has always called into question the position of the US with her meddling in issues pertaining to Iran and the region.
On Tuesday, Clinton accused Tehran of carrying out clandestine nuclear activities with non-civilian objectives.
"Our problem is with their (Iranian) facilities at places like Natanz, and their secret facility at Qom and other places where we believe they are conducting their weapons program," Clinton said.
The allegation comes nearly a month after an IAEA report in which the agency reiterated for the 22nd time that all the nuclear material in the Isfahan and Natanz facilities are under the agency's supervision and are sealed and observed by its security cameras and observers.
Iranian officials have repeatedly refuted undocumented US allegations about its nuclear program, reiterating that Tehran has always been interested in the peaceful applications of nuclear energy.