Technology
Iran will not give up 20 percent uranium enrichment: Cleric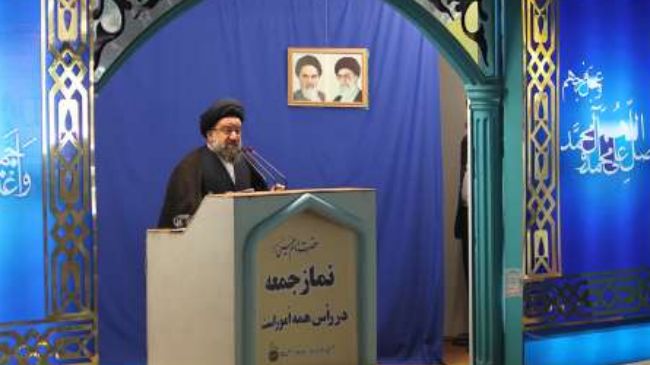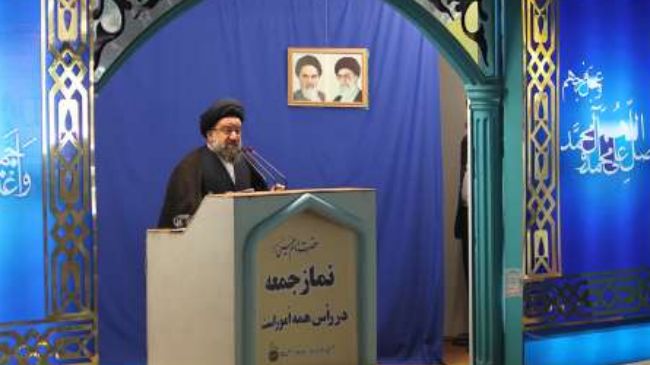 A senior Iranian cleric says Iran will not give up its 20 percent uranium enrichment, which it achieved due to efforts of the country's scientists.
"Iran is saying something logical which is possessing peaceful nuclear energy is the right of every nation, particularly the Iranian one and this (Iranian) nation will not give up its right," Tehran's interim Friday Prayers leader Ayatollah Seyyed Ahmad Khatami said.
Ayatollah Khatami, who is a member of the presiding board of the Assembly of Experts, said the West constantly tells Iran to build confidence despite the fact that numerous inspections of the country's nuclear energy facilities have failed to find evidence of diversion.
The senior cleric then addressed the Western powers and said, "The Leader of the Islamic Revolution Ayatollah Seyyed Ali Khamenei has also said that we are not seeking to build atomic bombs. What else do you want? It is you who must build confidence."
"I speak on behalf of the Iranian nation that they will not be held to ransom," he stressed.
The US, Israel and some of their allies accuse Tehran of pursuing military objectives in its nuclear energy program.
On February 22, The Leader of Islamic Ummah and Oppressed People Imam Sayyed Ali Khamenei said the Islamic Republic considers the pursuit and possession of nuclear weapons "a grave sin" from every logical, religious and theoretical standpoint.
Iran has repeatedly dismissed Western allegations over its nuclear activities, arguing that as a committed signatory to the nuclear Non-Proliferation Treaty and a member of the International Atomic Energy Agency it has the right to pursue nuclear technology for peaceful purposes.
Iran decided to enrich uranium to the 20 percent level to provide fuel for Tehran's Research Reactor, which produces medical isotopes for cancer patients, after potential suppliers failed to provide the Islamic Republic with the required uranium.