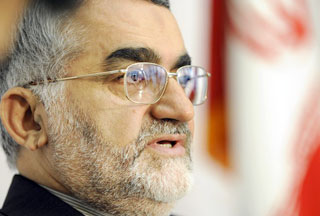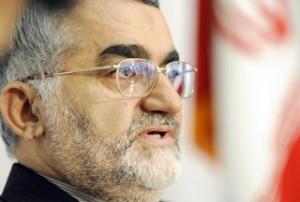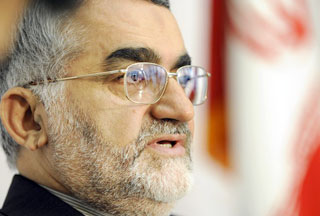 A senior Iranian lawmaker says Tehran will not send its uranium abroad for further enrichment to be used for its research reactor.
Head of Majlis National Security and Foreign Policy Committee Alaeddin Boroujerdi said Iran's shipment of nuclear fuel abroad either in separate batches or in one, was out of the question.
"(Iran) is not going to give the other side any of the produced 1,200 kilograms of its fuel to receive 20-percent fuel. (The shipment) will not be sent whether in stages or altogether and it is ruled out," ISNA quoted him as saying on Saturday.
The senior MP said Iran was exploring ways of supplying fuel for the reactor but stressed that no new decisions have yet been made.
Boroujerdi said that Iran's representative to the International Atomic Energy Agency (IAEA) Ali-Asghar Soltaniyeh was in talks to find a solution to the issue.
The mid-October nuclear proposal discussed in Vienna requires Iran to ship out some portions of its low-enriched uranium (LEU) to be converted into metal fuel rods and returned to the country for the Tehran medical research reactor.
The senior MP also rejected outright that a deadline has been set for Iran to respond to the proposal, saying that the West cannot impose a deadline on Iran.
Boroujerdi had earlier rejected the proposal to send all of Iran's 1200 kilograms abroad in one batch, saying that there would be no guarantees of its return.
Iran has called for modifications to the draft deal to take into consideration the country's 'economic and technical' concerns.
The US says no alteration will be made to the draft deal, insisting that Iran should accept the deal as proposed.
"As I have said, this is a pivotal moment for Iran, and we urge Iran to accept the agreement as proposed," US Secretary of State Hillary Clinton told reporters on Thursday.