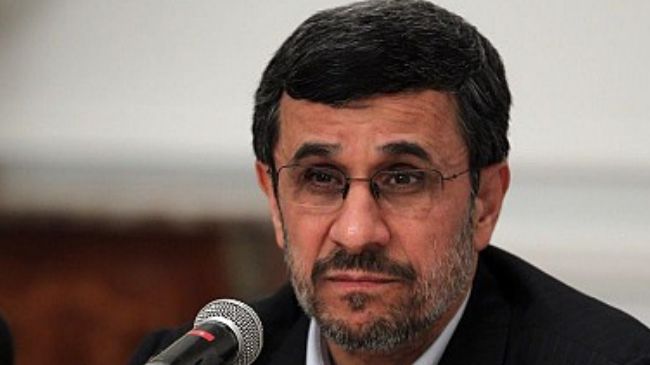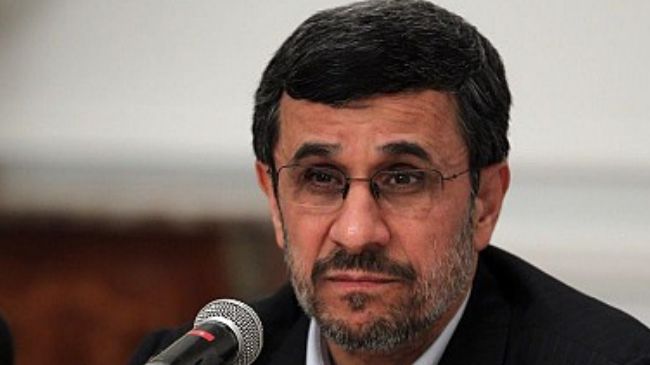 Iran's President Mahmoud Ahmadinejad says hegemonic powers are unable to halt Tehran's nuclear energy program, stating that the Iranian nation will not yield to pressure.
"On behalf of the Iranian nation, I say that anyone who thinks he can defeat the Iranian nation through pressure should know that he is seriously wrong and that they will take this wish to their grave," Ahmadinejad said in Bushehr Province on Thursday.
The Iranian president also said that enemies cannot deprive the Iranian nation of nuclear technology no matter how much they struggle.
He said that Iran needs to be developed through reliance on indigenous science and national potentials, adding that no one can put the country under pressure or keep it backward if Iran uses its national capacities.
The United States, the Israeli regime and some of their allies have falsely accused Iran of pursuing non-civilian objectives in its nuclear energy program.
Under the unfounded allegation, the US and its European allies have imposed sanctions against the Islamic Republic.
Iran has vehemently rejected the allegation, arguing that as a committed signatory to the Non-Proliferation Treaty (NPT) and a member of the International Atomic Energy Agency (IAEA), it is entitled to use nuclear technology for peaceful purposes.
In addition, the IAEA has conducted numerous inspections of Iran's nuclear facilities but has never found any evidence showing that Tehran's nuclear energy program has been diverted toward non-civilian objectives.