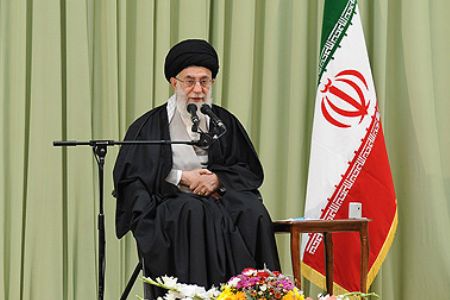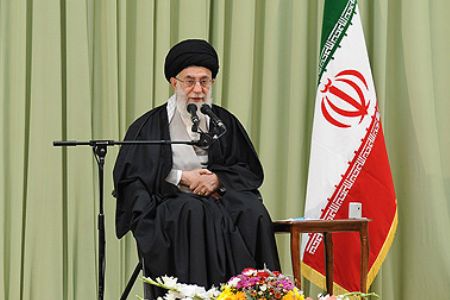 Leader of Islamic Ummah and Oppressed People Imam Seyyed Ali Khamenei has said the Iranian nation would never succumb to bullying powers and give up its ideals.
Resistance of the Iranian nation against threats of international arrogant powers originates from the "feeling of strength and national self-confidence," said Imam Khamenei in a meeting with families of martyrs of the eight-year Iraqi imposed war in the holy city of Qom on Wednesday.
"Instead of being affected by various political events in the world, the Iranian nation currently influences all incidents across the globe," IRNA quoted the Leader as saying.
He emphasized that Iran's victory relies on the strength which is not achieved through money, financial resources and atomic weapons, but stems from belief in martyrdom and faith.
Imam Khamenei said the Iranians became the strongest nation in the world thanks to the spirit of martyrdom-seeking and devotion.
The Leader warned against efforts made by the country's enemy to destroy faith of the Iranian nation in God and said the enemy could not and would never achieve its objective.