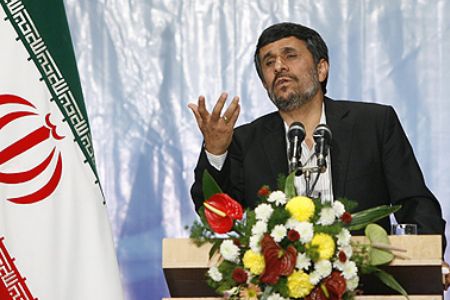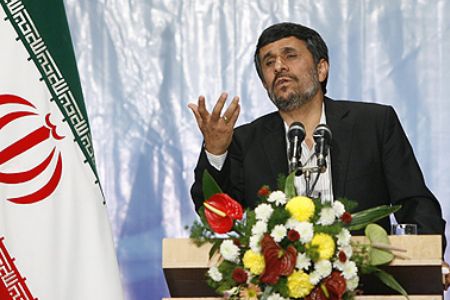 Iranian President Mahmoud Ahmadinejad says the Iranian nation will continue with its upward move despite the worst economic situation in the world.
"Iran is the most stable country in the world and all its programs are clear and transparent. Iranians are the only nation that has continued its upward move even in the worst economic situation in the world," ISNA quoted President Ahmadinejad as saying on Monday.
"Almost all main decision-making processes in the world have been suspended. There are few countries which are making decisions. Iran is one of them," he said during the opening ceremony of the construction operation of a key railway project in the southern city of Chabahar.
The Chabahar-Zahedan-Mashhad railway is among the country's major railway plans, which would play a significant role in developing eastern Iran as well as the Chabahar free trade zone. The railway would also make a considerable change in trade and transactions to Iran's eastern neighbors and Central Asia region.
The 1330-kilometers-long railway is set to start from Chabahar in the southern province of Sistan and Baluchistan and cross Iranshahr, Khash and Zahedan in the same province before ending in Mashhad, in the country's east.
During the inauguration ceremony, the Iranian chief executive reiterated that despite pressure by the world's bullying powers, the Iranian nation would go on its path "with honor."
"The name, path, thought and culture of the Iranian nation are regarded as a model for other nations. Iranians are considered to be harbingers of hope, peace, brotherhood, a bright future and a world full of justice and love," he said.
He added that the enemies, on the other hand, carry the message of grudge and insult.
Ahmadinejad emphasized that enemies would not achieve their objective of causing tension in the Islamic Republic thanks to the wisdom of the Iranian nation.
World politicians will come to the conclusion that a world full of justice will be established by relying on the Iranian nation, he concluded.