Iran
Iran will respond to enemies' measures in kind: Top official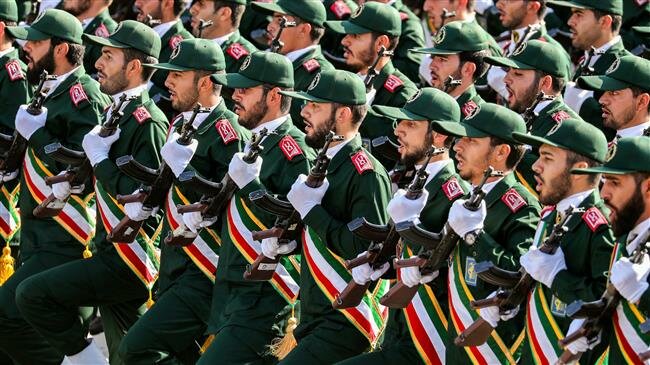 After the US's recent blacklisting of Iran's Islamic Revolution Guards Corps (IRGC), the head of the country's top arbitration body says the Islamic Republic has proportionate responses in store if enemies choose to take any action on the ground.
"Should enemies seek to take any practical measure too, the Islamic Republic would certainly respond proportionately," said Ayatollah Sadeq Amoli Larijani, chairman of Iran's Expediency Council, IRNA reported on Thursday.
On Monday, US President Donald Trump designated the IRGC as a "terrorist organization."
"This designation will be the first time that the United States has ever named a part of another government as a FTO (Foreign Terrorist Organization)," Trump said in his statement, adding that "this action will significantly expand the scope and scale of our maximum pressure on the Iranian" government.
Tehran has denounced the US move, saying it contravenes all legal and moral principles. It has reciprocally designated the US government as a "supporter of terrorism" and American forces in West Asia, known as the United States Central Command (CENTCOM), as a "terrorist organization."
"Of course, this is not the first abortive measure taken by the ruling US administration," Larijani noted elsewhere in his remarks, citing the US's recognition in late 2017 of Jerusalem al-Quds as Israel's "capital," and its acknowledgement of Israeli "sovereignty" over Syria's Golan Heights in March as kindred moves taken by Washington.
"Designating an important part of a country's military force as 'terrorist' is a wrongheaded and irrational measure, which flouts international regulations," the former Judiciary chief stated.
Such action, he added, show that the US has failed to achieve the goal it had sought through its last May decision to leave the 2015 multilateral nuclear agreement, reached between Iran and six world powers in July 2015.
"As they faced frustration there, they are [now] pursuing actions that seek to bring them close to their malicious objectives," Larijani said.
The senior official added that the current US administration has overtaken all its predecessors in making big blunders.
Saying that Americans should know that all Iranian people and institutions support the IRGC, Larijani noted that Washington's efforts against the elite force would fall through.
On Wednesday, Iranian Foreign Minister Mohammad Javad Zarif defended the IRGC, saying the country will not allow "outlaw bullies" to undermine the sacrifices of the force.
In a post on Twitter following the meeting, Zarif hailed the sacrifices made by the IRGC and said Iran would not allow bullying powers to destroy its legacy.
"Honored to meet top cmdrs of #IRGC. Our armed forces sacrificed to defend our nation, region & the world against Saddam & ISIS. We'll never forget their sacrifice-nor will we allow outlaw bullies to destroy their legacy by fuelling insecurity & instability. Nor should the world," said the tweet.