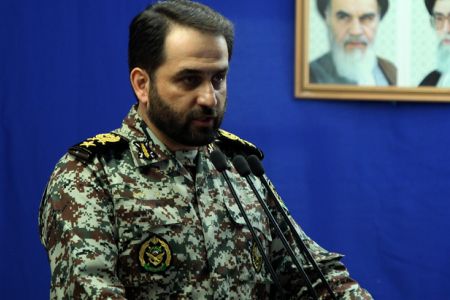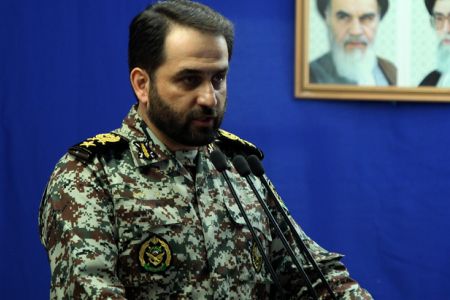 A senior commander of Iran's Islamic Revolution Guard Corps (IRGC) says any act of aggression from the enemy will be met with a crushing response.
"If the enemies commit the folly and in their hallucination think of violating the sacred borders of our beloved country, Islamic Iran will turn into hell for them on land, at sea and in the air," IRNA quoted IRGC Air Defense Commander Brigadier General Farzad Esmaili as saying on Friday.
The Iranian Armed Forces will foil any enemy attempt to deal a blow to the country's Islamic establishment, Esmaili vowed.
The warning comes two days after remarks made by the French President Nicolas Sarkozy, who said Iran's alleged attempts to build long-range missiles and "nuclear weapons" could lead unnamed countries to launch a pre-emptive attack.
On Thursday, Iranian Foreign Ministry's Director General for Western Europe Affairs Hassan Tajik said, "Any remark based on unrealistic data can provide grounds for destabilization of the region and we recommend that such remarks be avoided."
Tajik also cited the International Atomic Energy Agency's reports confirming non-military nature of Iran's nuclear program
In June 2010, the UN Security Council imposed a fourth round of sanctions on Iran under pressure from the United States and Israel. The restrictive measures were soon topped by greater unilateral sanctions by the US and the European Union which targeted Iran's gas and oil sectors.
Esmaili downplayed the sanctions imposed against the Islamic Republic by the United States and its Western allies, saying that the Iranian nations had turned threats into an opportunity to prosper and achieve independence.
He also hailed Iran's air defense achievements, saying that this sector has achieved self-sufficiency in repairing and maintaining all its systems and is designing various strategic radar and missile systems.
"Among these systems is a strategic long-range radar system, which is capable of monitoring any activity by the sworn enemies of the country," he added.
Building long and mid-range missile systems and designing active and passive sensors of various frequencies for reconnaissance operations are other measures in this regard.
The commander of the Khatam al-Anbiya Air Defense Base said the center's experts are working on a domestic integrated commanding network which is highly resistant against electronic and intelligence warfare.