Iran
Iran wins four more medals at the London Olympics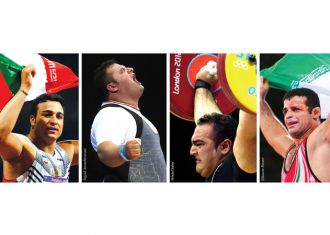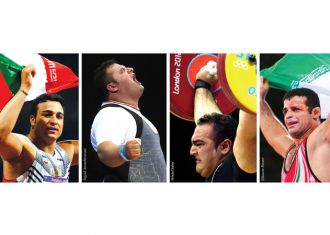 Iranian athletes claimed four more medals in the London 2012 Olympic Games on Tuesday.
World champion Behdad Salimi claimed the gold medal in the super heavyweight weightlifting.
He lifted 208kg in the snatch and 247kg in the clean and jerk. The 23-year-old won the gold medal with a total of 455kg.
Iran's other over-105kg weightlifter Sajjad Anoushiravani won the silver medal. He lifted 204kg in snatch and hoisted 245kg in the clean and jerk. The 28-year-old managed a total of 449kg and claimed silver.
Weightlifter Kianoush Rostami claimed the bronze medal in the 85kg event on Friday.
World champion Rostami finished in third place with a total of 380kg.
Navab Nasirshelal had also won the silver medal of the 105kg weightlifting by lifting 411kg in total.
In Greco-Roman wrestling, Ghasem Rezaei seized the gold after defeating Russia's Rustam Totrov 2-0, 1-0 in the final of the 96kg weight class.
Hamid Sourian and Omid Noroozi had already won gold medals in the 55kg and 60kg classes, respectively.
Elsewhere, Ehsan Hadadi made history by winning the country's first athletic medal in the Olympic Games.
Hadadi claimed a silver medal in the men's discus with a throw of 68.18 meters.
Iran has bagged eight medals including four golds, three silvers and one bronze medal at the End of Day 11.