Iran
Iran won't allow any border violation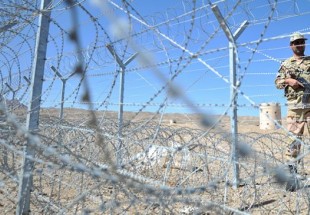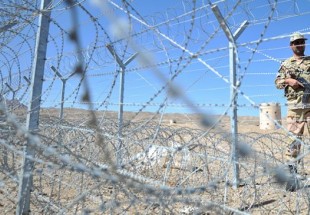 A senior Iranian commander says the Islamic Republic's military forces vigorously safeguard the borders.
"Iranian border guards will not allow the enemy to launch any aggression against the Islamic Republic's soil and they will resist against them until their last drop of blood," Deputy Border Police Chief Brigadier General Ahmad Geravand said on Saturday.
He further pointed out that Iran makes use of the state-of-the-art equipment to strengthen the security of its borders, adding that Tehran will take serious action against any illegal entry into the country.
The Iranian Army and the Islamic Revolution Guards Corps (IRGC) are currently cooperating with other forces to ensure the security of Iranian borders, he noted.
Geravand also said that the Islamic Republic is currently facing no security challenge at its borders.
The comments came after the second-in-command of the IRGC, Brigadier General Hossein Salami, said on Thursday that Iran would step in to contain terrorists if Pakistan refuses to take measures in order to secure its borders to keep terrorists from slipping into the Islamic Republic.
Three Iranian police officers were killed when they, along with other patrol police forces, came under attack by armed bandits while on a mission in the city of Saravan in the southeastern province of Sistan-Baluchestan last week.
Another police officer was killed after an explosives-laden car taken to the police station by the same terrorists went off hours after the first incident.
Iranian security forces have apprehended a number of perpetrators behind the recent killings.