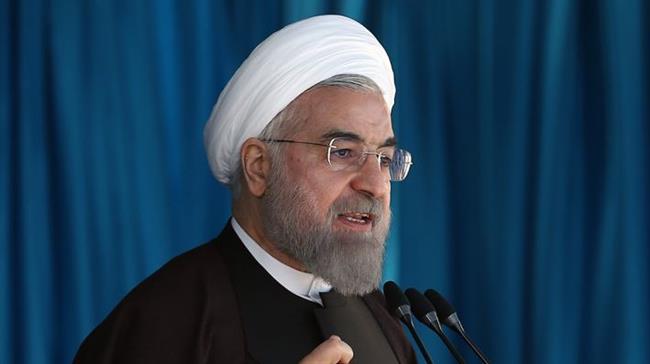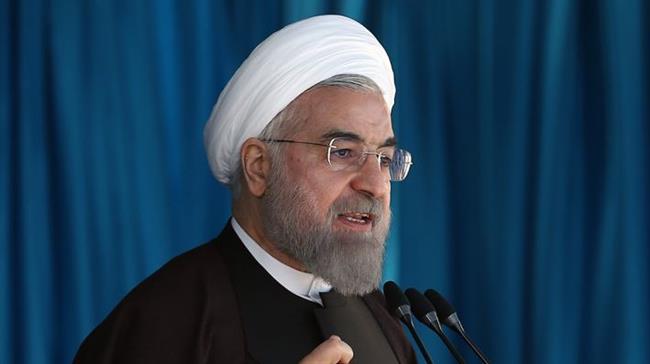 Iranian President Hassan Rouhani says the recent fall in global crude prices will not pressure the Islamic Republic.
In an address to a gathering of people in the southern Iranian province of Bushehr on Tuesday, President Rouhani said, "Iran won't be pressured by the slump in oil prices" as it has envisaged economic plans to compensate for the drop.
Rouhani said that his administration has based the country's budget on the lowest ever dependency on oil revenues, adding that oil sales account for only one third of Iran's budget.
The Iranian chief executive described the recent drop in oil prices as a "conspiracy" against certain countries, saying those behind the scheme would regret the move.
Those behind the fall in prices won't be able to continue on that path, he said.
The Iranian president said countries like Saudi Arabia and Kuwait are losing the most since their budgets are heavily dependent on oil revenues.
Oil prices have plunged about 50 percent since June last year over increased supplies by certain countries such as Saudi Arabia, the largest producer in the Organization of the Petroleum Exporting Countries (OPEC), and lackluster global economic growth.
OPEC, which pumps out about 40 percent of the world's oil, has so far refrained from cutting its production to balance the market mainly due to opposition from Saudi Arabia.