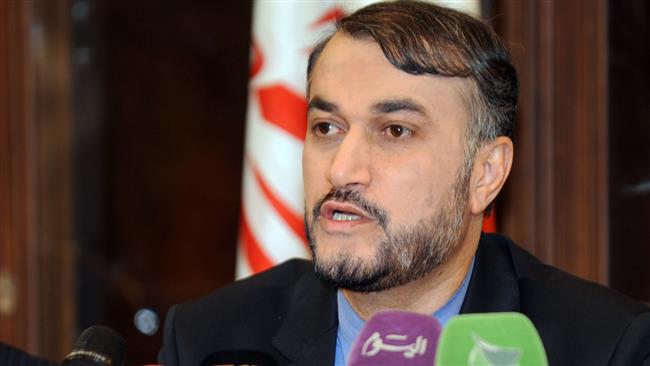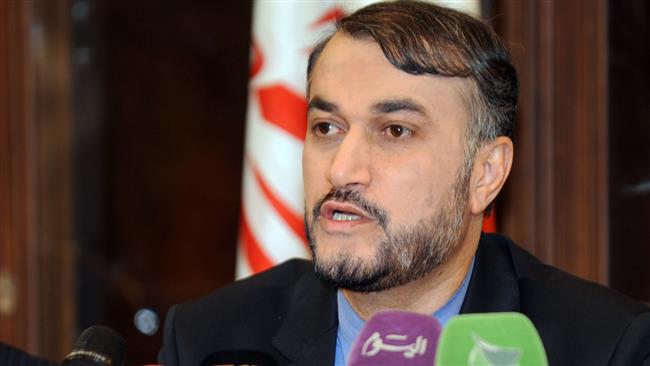 A senior Iranian official says the Islamic Republic will not allow Saudi Arabia undermine ongoing efforts aimed at settling the crisis in Syria.
"We will make efforts to not allow Saudi Arabia's incorrect decision to cut diplomatic ties with Iran affect the resolution of Syria's political issue," Iran's deputy foreign minister, Hossein Amir-Abdollahian, told reporters in the Russian capital, Moscow, on Thursday.
The foreign-sponsored conflict in Syria has claimed the lives of more than 260,000 people and left over one million injured since March 2011. The crisis has also displaced nearly half of the country's population.
A UN resolution, adopted on December 18, 2015, calls for a nationwide ceasefire in Syria and the formation of a "credible, inclusive and non-sectarian" government within six months and UN-supervised "free and fair elections" within 18 months.
The talks on a ceasefire in Syria were supposed to start on Monday, but they have been put off until Friday due to disagreements over who should sit at the negotiating table.
Amir-Abdollahian said Tehran is not seeking tensions with Saudi Arabia, calling on Riyadh to "stop provocative actions."
"Our message to [our] friends and neighboring countries in the Persian Gulf has always been friendship, cooperation, peace and calm," he said.
Tensions are running high in the region since Saudi execution of a prominent cleric Sheikh Nimr al-Nimr. The kingdom severed diplomatic ties with Iran following Tehran's strong condemnation and protests in Iranian cities in which two Saudi missions were attacked by assailants.
The Iranian deputy foreign minister further referred to a Wednesday meeting with his Russian counterpart Mikhail Bogdanov and said Tehran and Moscow support a UN-backed political solution to the conflict in Yemen.
He called on Saudi Arabia to cease its military aggression against Yemen, saying "a halt to the attacks and a return to the negotiating table will serve the interests of Saudi Arabia as well as Yemeni, regional and international sides."
Saudi Arabia started military attacks against Yemen in late March in a bid to undermine the country's Houthi Ansarullah movement and bring its fugitive former president Abd Rabbuh Mansur Hadi back to power. More than 8,300 people have been killed and over 16,000 others injured in the attacks.
A UN-brokered ceasefire obliged the kingdom to halt the bombardments on December 15, 2015. The truce was, however, violated on a daily basis, with Yemenis blaming Riyadh for the breaches, and the Saudi regime declared it as void last Saturday.