Iran
'Iran won't retreat from enrichment right'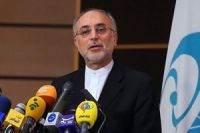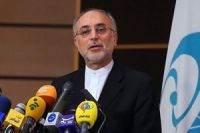 Head of the Atomic Energy Organization of Iran (AEOI) Ali Akbar Salehi says Tehran will never withdraw its right to enrich uranium for peaceful purposes.
According to IRIB, Salehi told reporters on Monday on the sidelines of the ceremony marking Iran's official taking over of the first unit of the Bushehr nuclear power plant from Russia "The Islamic Republic of Iran will not back off from its enrichment rights on the basis of the Non-Proliferation Treaty (NPT) and the International Atomic Energy Agency (IAEA) Statute. Nevertheless, the issue pertaining to the level of (uranium) enrichment is open to negotiations."
He further noted that enriching uranium is a sovereign right, and Iran will not retreat from it.
On Monday, Iran officially took over the first unit of its Bushehr nuclear power plant from Russia for two years in a ceremony attended by Iranian and Russian experts and officials.
The 1,000-megawatt nuclear power plant was temporarily handed over to Iran after reading a message by Iranian President Hassan Rouhani.
Bushehr nuclear power plant became officially operational in September 2011, generating electricity at 40 percent of its capacity.
The plant, which is operating under the full supervision of the IAEA, reached its maximum power generation capacity in August 2012.