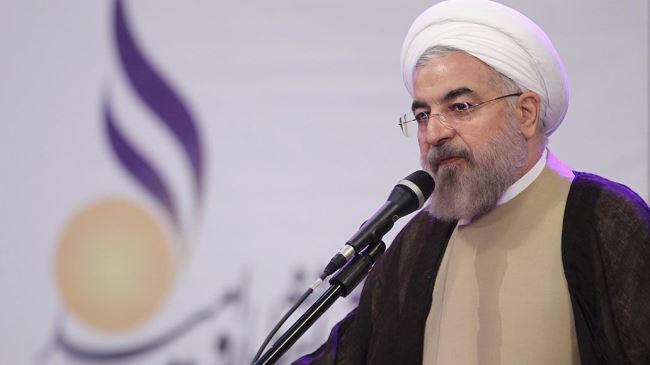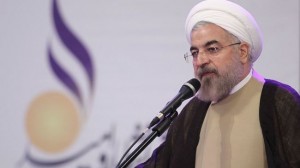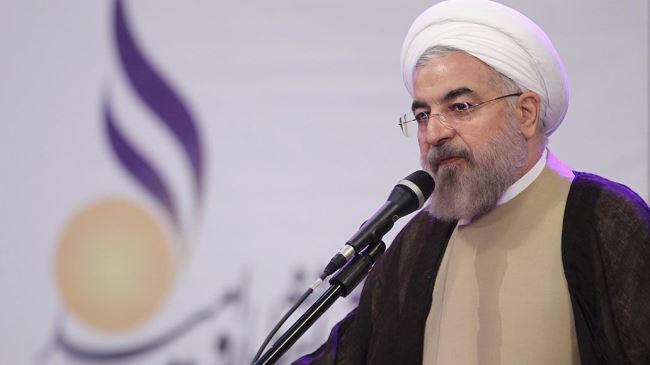 Iran's president says the Islamic Republic will not tolerate violence and terror as foreign-backed Takfiri militants wreak havoc in northern Iraq.
"As the government of the Islamic Republic of Iran, we will not tolerate the [acts of] violence and terror and we fight violence and terrorism in the region and in the world," President Hassan Rouhani said on Thursday.
The Iranian president said Iran's Supreme National Security Council (SNSC) will hold an immediate meeting to review the developments in Iraq as the so-called Islamic State of Iraq and the Levant (ISIL) pushes ahead with its offensive in Iraq's northern cities.
"Why is an extremist and terrorist group treating people this way?" President Rouhani asked.
"I hope that nobody would see the films [taken] of the savage acts committed by them (ISIL) in Iraq and Syria. Unfortunately, these people claim to be combatants and Muslim," Rouhani stated.
The Takfiri attack on Iraq's Nineveh Province has forced "over 500,000 people in and around" its capital, Mosul, to flee, according to Geneva-based International Organization for Migration.
Reports also indicate that on June 11 the militants seized the city of Tikrit. However, shortly afterwards, Iraqi forces managed to recapture the central city, located roughly half way between Baghdad and Mosul.
Clashes continue between Iraqi soldiers and the Takfiri militants, who have vowed to march toward the capital.
UN Secretary General Ban Ki-moon has condemned the acts carried out by the militants, calling on the international community to support the Iraqi government's fight against Takfiris.
According to reports, Takfiri groups are reportedly entering Iraq from neighboring Syria and Saudi Arabia to undermine security in the country.