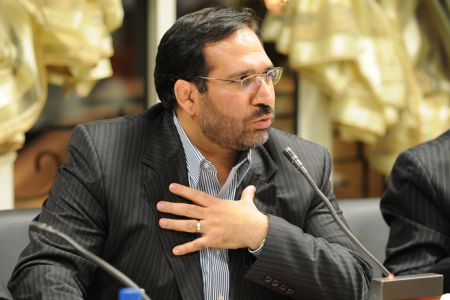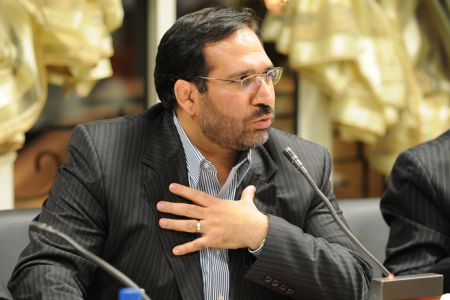 The Iranian economy minister says the Islamic Republic does not welcome the latest sanctions imposed by the Western powers but it will not allow such measures to adversely affect the future of the country.
"Although we do not welcome sanctions and are not happy with the resolution issued, we will not sacrifice the country's future," Economy Minister Shamseddin Hosseini said at an official press briefing in Tehran on Monday.
Commenting on the European Union's recent resolution against Iran, Hosseini, who is also the economic spokesman for President Mahmoud Ahmadinejad's cabinet, said, "Thanks to the capabilities of Iranian scientists and scholars, we can develop superior technology, and it is in no way acceptable for to refrain from utilizing that expertise because we must be accountable to future generations."
On July 26, the European Union imposed new sanctions on Iran that mainly target investments in and technical assistance to Iran's refining, liquefaction, and liquefied natural gas sectors.
The EU's unilateral sanctions came after the UN Security Council and the United States imposed separate sanctions on Iran over its civilian nuclear program, which the West alleges is a cover for a nuclear weapons program.
The recent sanctions indicate that despite their serious efforts to gain influence over international institutions, the US and the EU even felt they had to go beyond those bodies and take unilateral measures, Hosseini said.
He added that "this will gradually render the sanctions ineffective."