Iran
Iran, world powers conclude talks in Geneva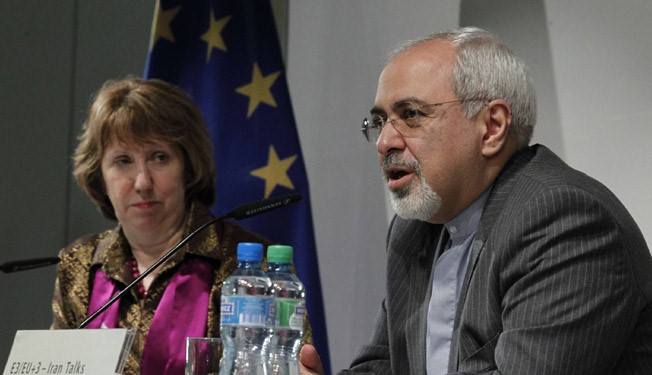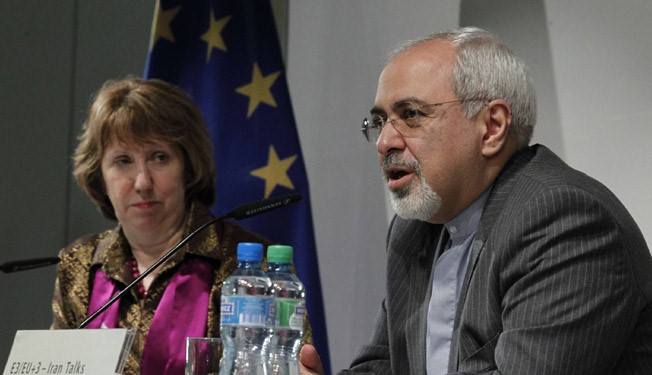 Iran and the five permanent members of the UN Security Council plus Germany have concluded three days of intense talks on Tehran's nuclear energy program in Geneva, Switzerland.
The closed-door talks which started on Thursday and were to end on Friday continued into early Sunday amid divisions among the six world powers, Press TV reported.
French Foreign Minister Laurent Fabius said the marathon ministerial talks ended without a deal.
"The meetings in Geneva have made it possible to move forward, but we have not yet managed to conclude [a deal], because there are still some questions remaining to be dealt with," Fabius said.
In a final joint press conference with EU High Representative for Foreign Affairs Catherine Ashton, Iranian Foreign Minister Mohammad Javad Zarif said progress had been made during the "productive" talks and that the two sides had reached an agreement on a number of issues.
"I'm not disappointed at all because the meeting we just had, very long, running after midnight, was a good meeting," Zarif said. "We are working together and hopefully we will be able to reach an agreement when we meet again."
Ashton also said that the two sides had made "concrete progress" in the talks, which she described as "intense and constructive discussions."
She, however, said some issues remained to be resolved in future talks. "Our objective is to reach a conclusion and that's what we will come back to try and do," she told reporters.
Ashton said Iran and the five permanent Security Council members plus Germany would meet again on November 20.
Meanwhile, Iran's Deputy Foreign Minister for International and Legal Affairs Seyyed Abbas Araqchi said that the Iranian negotiating team will hold talks with the world powers' political directors to work out a draft agreement.
Araqchi, a senior member of the Iranian negotiating team, said the next step will be for the foreign ministers of Iran and the six powers to finalize a deal.