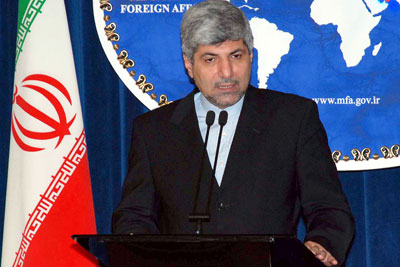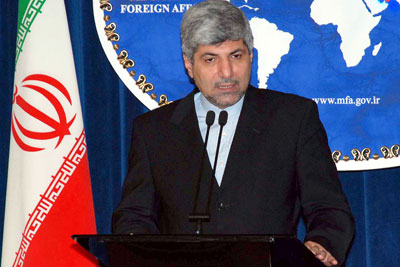 Iranian Foreign Ministry Ramin Mehmanparast stressed Tuesday that the United States is playing a devastating role in the Middle East and creating instability in the entire region.

Mehmanparast made the remarks while asked about the US plan for establishment of the no-fly zone over Syria during his weekly news conference.
On the US-"Israeli" threats against Iran, he confirmed that "Tehran dismisses "Israeli" threats of an imminent attack."
"Even some "Israeli" officials realized such a stupid act would provoke very severe consequences," he realized and pointed out that "in our calculations, we aren't taking these claims very seriously because we see them as hollow and baseless."
"Even if some officials in the illegitimate regime- "Israel" want to carry out such a stupid action, there are those inside the "Israeli" government who won't allow it because they know they would suffer very severe consequences from such an act," he added.
He said "after creating tension and establishment of insecurity in Afghanistan, Iraq and Libya, the US prepared similar plans for massacre of innocent people in Syria."
Mehmanparast then warned the regional nations against the plots masterminded by the US, its allies and the Zionist regime aimed at creating tension among the regional Muslim nations.
"They do so to serve their interests and achieve their political objectives in the region," added Mehmanparast.
The Iranian top official further condemned the abduction of the Iranian pilgrims by armed groups in Syria.
In parallel, Iran's defense minister, General Ahmad Vahidi, was quoted by the ISNA news agency saying that ""Israel"definitely doesn't have what it takes to endure Iran's might and will."
He called the "Israeli" threats "a sign of weakness" by "brainless leaders.