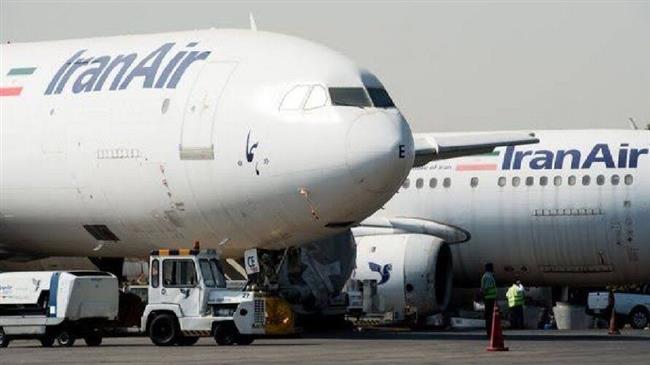 Iran's main airline Homa, known internationally as IranAir, will resume flights to Europe after a four-day hiatus that came because of unspecified restrictions by European authorities.
Homa said in a statement on Tuesday that flights to all European destinations will resume as of Wednesday March 11, 2019.
The statement said that resumption of flights had been made possible through intense negotiations with European authorities involving Iran's foreign ministry and the civil aviation authority (CAO).
The airline said passengers should keep in touch to obtain more information about the resumed flights.
Homa said on Sunday that it would suspend all flights until further notice to all European destinations, insisting that the halt had been caused by unknown restrictions imposed by the European authorities.