Iran
Iranian Air Force Ends Wargames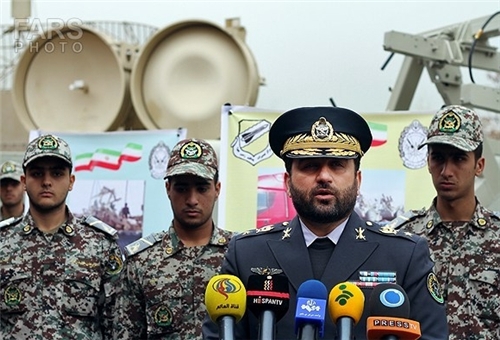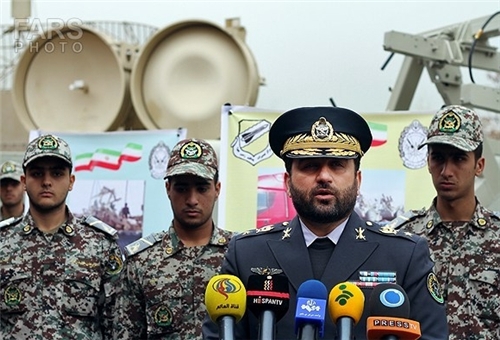 The Islamic Republic of Iran Air Force (IRIAF) wrapped up its three-day wargames in different parts of the country.
The Iranian Air Force started the massive air drills codenamed Mesbah Al-Hoda on Saturday.
Commander of Iran's Khatam ol-Anbia Air Defense Base Brigadier General Farzad Esmayeeli announced that all air defense units, including the Islamic Revolution Guards Corps (IRGC), Army and other Armed Forces were present in the war games.
Underlining the key role of his forces in such wargames, the General said, "The air defense system is in the frontline of defending the country by utilizing indigenized equipment."
Last month, the IRIAF wrapped up its two-day wargames over the Persian Gulf in Southern Iran.
The Iranian Air Force held air drills codenamed Fadaeeyan-e Harim-e Vellayat IV over the county's Southern waters in the Persian Gulf.
"Different kinds of light and heavy, smart, guided bombs and rockets, optimized communication and telecommunication systems, indigenized combat equipment produced by the self-sufficiency Jihad units of the Armed Forces and new air combat tactics were put to test during the massive wargames," Spokesman of the drills Brigadier General Hossein Chitforoush said.
General Chitforoush said despite the weather changes during the final stages of the wargames, "all flights by the jet fighters, jet bombers, heavy and semi-heavy cargo planes, tactical sea patrol and reconnaissance missions were conducted according to the schedule and timeline and all the missions for targeting and destroying moving objects in the air and also the ground targets on islands in the Southern parts of the Persian Gulf and the general combat zone have been accomplished successfully".
He noted that observers from the General Staff of the Armed Forces, General Staff of the Army and Air Force General Staff inspected all stages of the wargames very closely.
"The result of the wargames was beyond our expectations," said the General.
Also during the drills, the Iranian Air Force fighter jets successfully test-fired the long-range Qader and Nasr cruise missiles.
"These missiles can be mounted on different fighter jets and were successfully test-fired in these wargames," General Chitforoush told FNA.
According the lead pilot, Qader air-based missile with a range of over 200 kilometers can be used by the Iranian Air Force in future battles.
General Chitforoush underlined the successful test-fire of new missiles in the wargames, and said, "The air-based Qader and Nasr missiles have been used in these military drills."
"An important feature of these drills was the deployment and test-firing of Qader and Nasr air-based cruise missiles that have recently been supplied to the Air Force," he said.
Qader and Nasr missiles had previously been test-fired, but it was for the first time that they were tested and evaluated in actual combat situation.