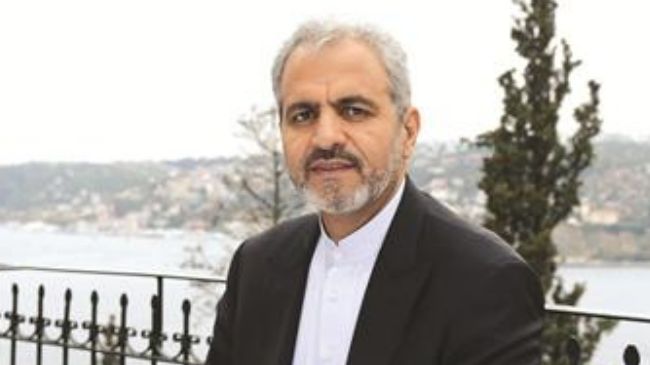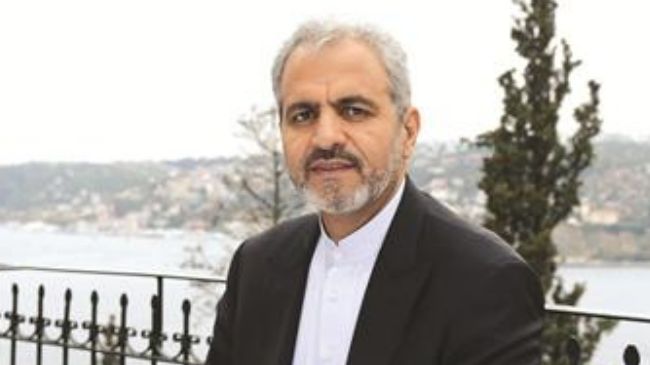 Iranian Ambassador to Ankara Alireza Bigdeli rejected media reports that he has been called to the Turkish foreign ministry.
"Yesterday, certain Turkish websites released a fabricated report alleging that the Iranian ambassador has been summoned to the Turkish foreign ministry," Bigdeli wrote on his Facebook page on Saturday.
Reiterating that the reports were no more than "a lie", he lamented that some Iranian media have also followed suit and wired the same report without any checking.
He further warned against the release of such baseless reports, cautioning that "certain parties are apparently attempting to disturb the public opinion in Iran and Turkey".
Some Turkish media outlets claimed on Friday that Turkey has summoned Bigdeli over the statements made by the Iranian officials criticizing the Turkish government's stances toward the crisis in Syria.
Turkey has been criticized by many regional and trans-regional governments and people over its stances and policies in Syria, specially recently against the Kurdish people in the Syrian border town of Kobani.
Kobani, Syria's largest Kurdish city, has seen intense battles over the past three weeks as ISIL terrorists are trying to seize the city due to its strategic location.
Turkey closed the border with Syria last Sunday leaving thousands of people who had fled Kobani stranded in a minefield in no-man's-land on the border.
Thousands of people in Britain, France and Turkey have been protesting against the slaughter of innocent people in the Syrian-Kurdish town of Kobani by the ISIL terrorists, showing anger at the UN and Turkey's inaction and blocking of aid to the people of Kobani.
Tens of people have been killed and hundreds of others wounded in demonstrations held by pro-Kurdish protesters across Turkey over Kobani.
The protesters say that the Turkish government has done nothing to halt the advance of the terrorist group on the Syrian border town of Kobani, which has become a scene of fierce street battles between Kurdish groups and ISIL Takfiri terrorists.