Syria
Iranian ambulances arrive in Syria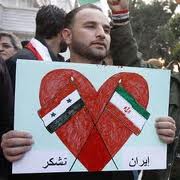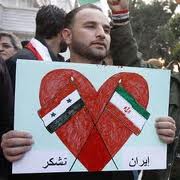 A third installment of Iranian aid arrived in Syria on Thursday, including 15 ambulances and large quantities of medicines, the Syrian health minister said.
"The 15 ambulances are fully equipped and will be placed in service as of today. This is the first batch of 50 ambulances which Iran is providing to Syria, as well as medicines to treat chronic diseases," a statement by Wael al-Halqi read.
Halqi added that "our brothers in Iran gave us aid worth $1.2 million, including essential supplies for hospitals and health centers, and emergency supplies after a large part of our reserve was stolen and vandalized by armed militias."
He said the Islamic Republic had committed to providing $30 million of aid in the coming months, saying it would be used to cover shortfall caused by US and European sanctions.
The minister added that India and Russia had also committed to providing aid after "35 government hospitals and health centers were victims of destruction, to the point that 12 of them are out of service."
Turning to health conditions in the city of Aleppo, Halqi said "health services are secured in Aleppo and being provided by health ministry hospitals and military hospitals and others. There are no problems in ensuring healthcare, except outside hospitals in the areas of Azaz, Manbaj and al-Bab after their destruction by insurgents."
The Iranian ambassador in Syria Mohammed Rida Shebani said that this offering of aid was "a gift to the people of Syria" saying that Iran understood their suffering and the "conspiracy Syria is facing from the enemies of the Syrian people who want the destruction of the country."
Shebani denied rumors of the assassination of an Iranian diplomat in Damascus, saying "this news is completely devoid of any truth."