Iran
Iranian Armed Forces to Stage Massive Drills Later This Month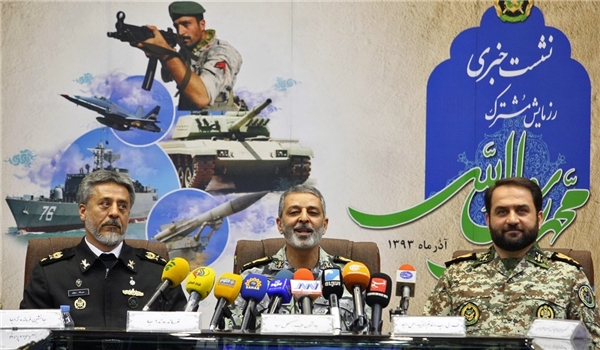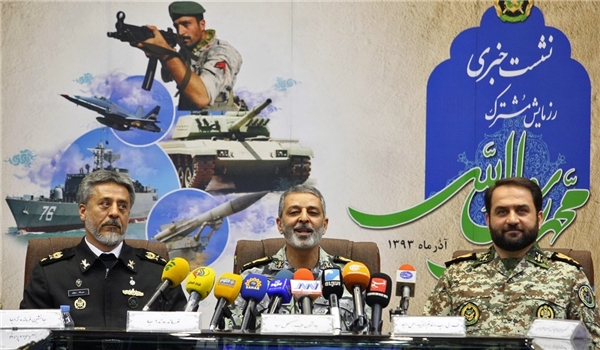 Iran will hold widespread naval drills extending to the Gulf of Aden in December, its navy chief said Thursday, asking foreign forces to "leave the area" to avoid incidents.
The week-long exercises — the first on this scale since the election of reformist President Hassan Rouhani in June last year — are set to start on December 25 and take place between the Strait of Hormuz and the Gulf of Aden, Rear Admiral Habibollah Sayari was quoted as saying by the official IRNA news agency.
"The ballistic capacity of Iran will be on display during exercises including missile launches," Sayari said.
He said military maneuvers would also take place in the southeastern provinces of Hormozgan and Sistan-Baluchistan.
Sayari called on foreign forces to leave the drill zone for the duration of the exercises.
The maneuvers will pose "no danger to foreign forces in the Persian Gulf," he added, in an apparent reference to the US Fifth Fleet, which is stationed in Bahrain.
Iran's navy has boosted its international presence over the past few years, in particular to help guard commercial vessels in the Gulf of Aden against pirate attacks.
Tehran's last major military drills were held in May 2013, a month before Rouhani was elected.
The latest exercises come as Iran is locked in negotiations with global powers over its controversial nuclear energy program.
Tehran denies that it is seeking a nuclear bomb and insists its nuclear program is for peaceful purposes only.