Iran
Iranian, Armenian ministers discuss power generation, mineral cooperation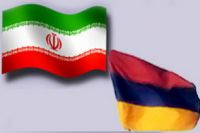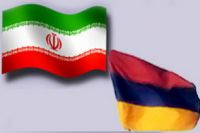 Iranian Minister of Industries, Mines and Trade Mohammad Reza Nematzadeh and Armenian Energy Minister Yervand Zakharian, in a meeting in Tehran on Sunday, vowed to do their best to pave the ground for the expansion of bilateral ties in different industrial, mineral, and power generation sectors.
During the meeting, Nematzadeh expressed hope that the level of bilateral ties would be bolstered in industrial, mineral, and free-trade zone areas.
He further voiced Tehran's readiness to cooperate with Yerevan on renewable energy and Aras free-trade zone in the Northwest of Iran.
The Armenian minister, for his part, said Iran is a powerful country in the region, adding that the two countries could reinforce their cooperation in mineral and hydro power plant sectors.
Iran and Armenia have taken major strides towards promoting their bilateral relations over the recent years, particularly in the economic sector.
According to the Iranian embassy in Yerevan, the trade turnover between the two neighboring countries hit $293mln in 2013.