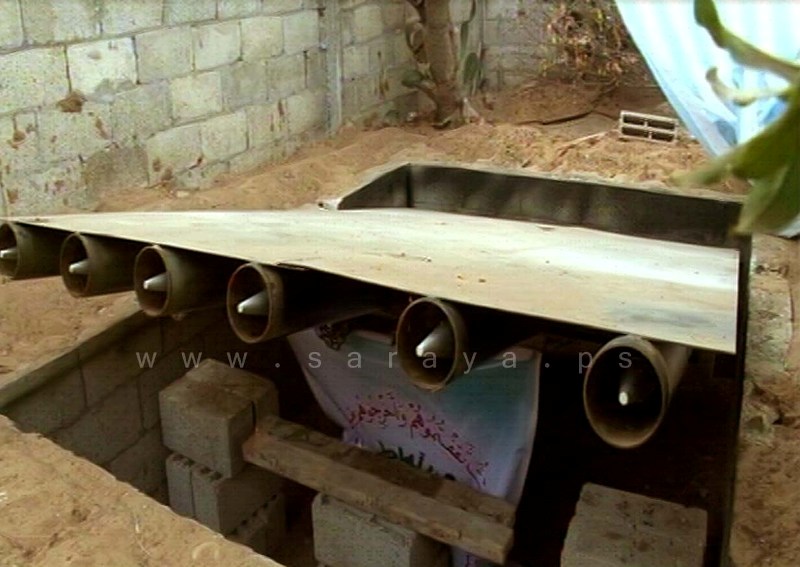 The arms of the Palestinian resistance in Gaza, including those of Hamas, are Iranian, starting with the bullets and ending with the missiles; this is what Deputy Secretary General for the Islamic Jihad in Palestine Ziad Al-Nakhala assured during his visit to Cairo.
As he indicated that most of the Israeli settlements are reachable by the resistance rockets, he considered that "Israel is seeking pacification so that it wouldn't have to refer to invading Gaza because it is not ready for paying its high price."
"We are aware that they have a high military capability to invade Gaza, let them invade and try… from our side, we are not afraid, and the resistance men are far more prepared than before," Al-Nakhala further said in a statement to Paltoday.
Moreover, the Islamic Jihad official pointed out that "the resistance has reached the center of Israel and the Israeli Prime Minister as well as defense officials have sought shelters," he stressed that "Israel wants pacification, Egypt wantspacification, Hamas wants pacification… and we want pacification that would preserve our dignity as Palestinians, based on measures not conditions, on top of which is lifting the siege imposed on the Gaza Strip, employing Rafah crossing normally, treating Palestinians at airports humanitarianly and not detaining them for no reason…"
In this context, Al-Nakhala denied claims that the resistance escalation is an Iranian Scenario, saying: "Did Iran tell Israel to kill Ahmad Al-Jaabari so that an escalation would take place and war would erupt? The arms of the resistance, including those of Hamas, are Iranian, from the bullet to the missile; even the locally developed ones are Iranian."
From here, the resistance official expressed gratitude to "our brothers in Iran, for the great sacrifices they made to transfer arms to Gaza to defend the Palestinian people."
"If it wasn't for these arms, the Israeli army's weapons would have run over the bodies of our children," Al-Nakhala added.
From the Iranian arms being used in Gaza are Fajr-5 and Fajr-3 missiles that were produced in May 2006 and are considered land-land missiles.
Fajr-5:
Range: 75 kilometers
Weight: 900 kilograms
Length: 6 meters
Caliber rocket: 333 mm
Explosive: Highly-explosive / 90 kilograms
Warhead: 17- kilograms
Fajr-3:
Similar in its characteristics to Fajr-5
Range: 40-50 kilometers
The distinction in the Palestinian resistance's military capability during this war was installing underground rocket launchers that fire rockets then hide again, and according to the Israeli enemy, this technology was used in Lebanon during the July 2006 war.
In addition to Fajr system, the Palestinian resistance used Grad rocket launcher, Katyusha, as well as 107 missiles, and all these are traditionally used weapons in the conflict between the resistance in Gaza and the Israeli enemy.
Another Russian weapon has been used by the resistance in this war, and it is the Kornet anti-tank system, which proved its effectiveness during the July 2006 war in Lebanon.
This weapon was industrialized in 1988 and developed in 1994. It is capable of hitting aircrafts flying at a low altitude, and the helicopters in specific.
The Kornet, which was used by the Russian army and later exported to several countries, flies faster than the speed of sound and has a range that varies between 100 and 5,000 meters.