Iran
Iranian Army Cmdr: Supreme Leader's Remarks Present Roadmap for Confronting Enemies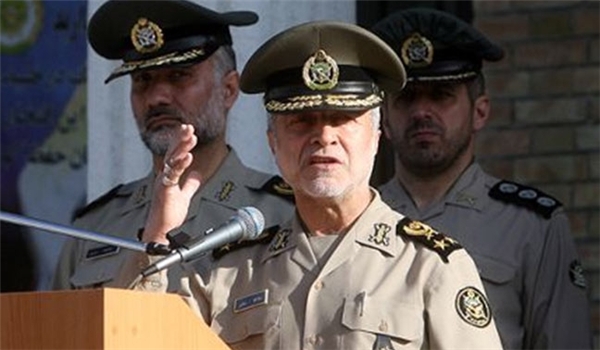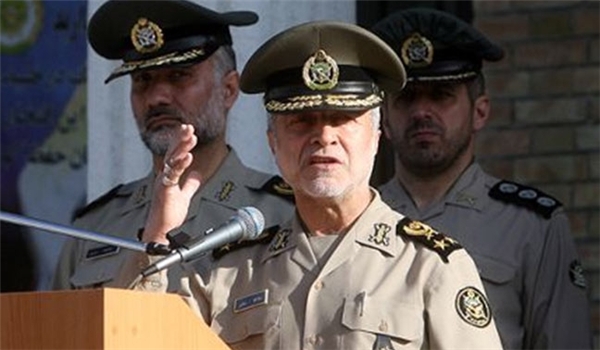 Iranian Army Commander Major General Ataollah Salehi said the statements made by Supreme Leader of the Islamic Revolution Ayatollah Seyed Ali Khamenei before the last stage of the nuclear talks with the world powers provided Iranian officials with a roadmap for defending the country.
"The remarks of the Commander in Chief (Ayatollah Khamenei) before the last stage of the nuclear negotiations are the roadmap of the Islamic Republic of Iran in area of defending the country and fighting the enemies," Salehi said, addressing the Iranian cadets in Tehran on Sunday.
Elsewhere, he underlined the Iranian Armed Forces' preparedness to fulfill their missions and defend the Iranian airspace and water and ground borders, and said, "This has angered the enemies and they are trying to strike at the Islamic Republic by creating different terrorist groups like ISIL and spreading insecurity in the region."
On July 7, Ayatollah Khamenei underlined that Iran as a signatory to the Non-Proliferation Treaty (NPT) has the right to advance its civilian nuclear technology, and cautioned the US and its European allies to avoid excessive demands during the Iran-powers talks.
In a meeting with senior Iranian officials, Ayatollah Khamenei referred to the talks between Iran and six major world powers on Tehran's nuclear program, and said uranium enrichment is just one of the points of difference between the two sides.
He, meantime, underscored that Iran's right to nuclear research and development must be respected in the negotiations.
Stressing that the other side is asking for too much so that Iran would be content with the least, the Leader said that their goal in the field of uranium enrichment is to persuade Iran to limit its enrichment capacity to 10 thousand Separative Work Units (SWUs).
Ayatollah Khamenei also said that according to nuclear officials, Iran needs an enrichment capacity with at least 190 thousand SWUs.
The Leader further rejected the idea of shutting down Fordo nuclear facility.
Regarding Fordo facility they say as this facility is not accessible and cannot be targeted, therefore, it should be closed which is "laughable", Ayatollah Khamenei stated.