Iran
Iranian, Azeri Officials Confer on Investment Opportunities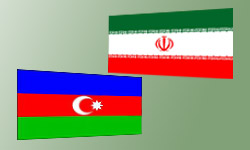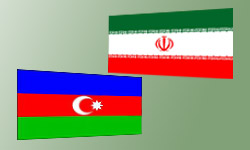 Iranian Ambassador to Azerbaijan Mohsen Pakayeen and Azeri Minister of Taxation Fazil Mamedov Asadoglu explored avenues for the further expansion of the two neighboring countries' economic cooperation.
During the meeting held in Azeri capital city of Baku on Thursday, the two sides discussed ways of expansion of economic relations and investment opportunities.
The two officials stressed the use of the two countries' economic experiences as well as tax advantages.
They also conferred on the ways of exchange of expert delegations in the field of tax between the two countries.
The meeting came a few days after Iranian and Azeri officials in a meeting in the Northwestern city of Tabriz discussed plans to open a joint economic zone between the two countries.
The issue was raised in a meeting between Iranian East Azarbaijan province's Governor-General Ahmad Alireza-Beigi and Azeri Ambassador to Tehran Javanshir Akhoundov in Tabriz on Sunday.
Iran has recently enhanced efforts to boost political, economic, security and cultural ties and cooperation with the regional and neighboring countries, specially the Central Asian states.
In October, Iranian President Mahmoud Ahmadinejad traveled to Baku to attend the 12th Summit of the Economic Cooperation Organization. The summit was held at the Heydar Aliyev Center in Baku.
The Iranian and Azeri presidents met on the sidelines of ECO Summit.
Speaking to reporters at the end of his visit to Baku, President Ahmadinejad called the ECO summit in Azerbaijan as "very good and constructive".
He also expressed the hope that ECO would witness very positive outcomes during Azerbaijan's presidency.