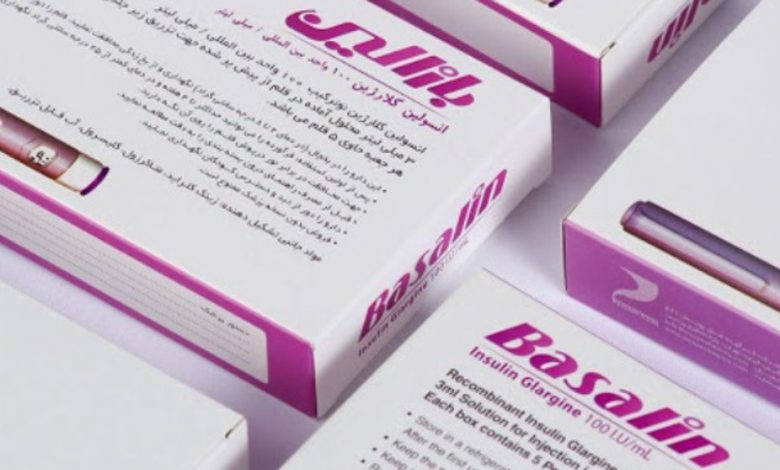 A local Iranian biomedicine company has launched production for insulin pens, a first for a country that used to spend heavily on imports of the widely-used drug.
Iranian health minister Saeid Namaki used a video conference call on Sunday to give the go-ahead for the start of local manufacturing of insulin pens in an industrial park east of the capital Tehran.
The Pooyesh Darou, a well-known Iranian pharmaceutical company founded in 1997, has developed the home-made insulin pens which will be marketed inside Iran as Basalin. The company plans to launch exports for the drugs as production would soon outweigh the domestic demand, said a report by the semi-official ISNA news agency.
Namaki hailed the fact that Iran had managed to save tens of millions of dollars on drug imports at a time the country is struggling with a series of American sanctions that have caused a decline in government revenues.
The ISNA report said Basalin had proved effective and safe in trials involving similar insulin pens produced outside Iran.
Recent reports in the local media had suggested that diabetic patients had been facing a shortage of insulin pens inside the country mainly because US sanctions had made their imports more difficult.
Washington denies its unilateral sanctions have caused any halt to the supply of drugs and medical equipment to Iran.
That comes as humanitarian initiatives seeking to deliver medicines to Iran have been struggling to get round the US sanctions to find a way to start trading with Iran.
Experts believe US sanctions on Iran have triggered a real boom in Iran's manufacturing sector as the government has been forced to diversify the economy as it seeks to distance itself from normal oil revenues.