Iran
Middle East
Iranian Commander: 75 Anti-Iran Plots Foiled Since Late March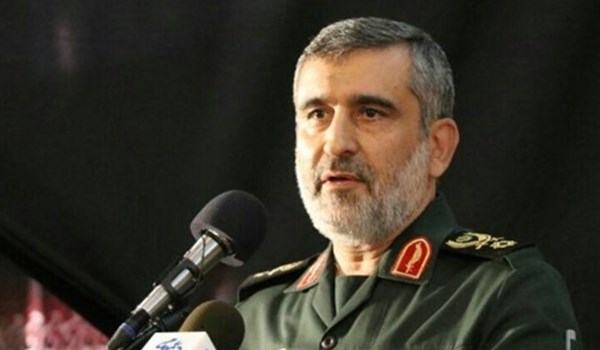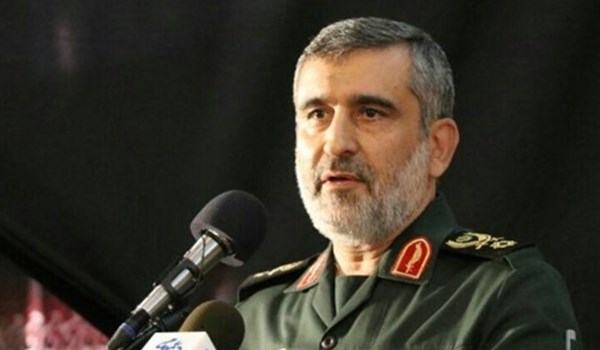 Brigadier General Amir Ali Hajizadeh made the remarks on Tuesday, addressing a ceremony in commemoration of the martyrs of a city in Isfahan Province.
The enemies have ruled out the chance of success for any military action against Iran, he said, adding that the proposition can be proved with field facts.
"The claim can be proved in areas of security and military as all the efforts made by think tanks of the Zionist regime have been futile," he said, adding, "77 anti-Iran operations have been conducted since the start of the current (Iranian) year attacking Western, Northwestern, and Southeastern borders of the country. In all these incidents, the security forces were mobilized, and the forces never allowed these operations, except for two of them which yielded relative results [for the terrorists], succeed."
He asserted that these facts and figures underscore the might and capabilities of the Iranian forces.
Earlier on November 14, General Hajizadeh said, "The US, Saudi Arabia, the UAE and the Zionist regime are advancing three hostile projects focused on economy, psychological operations and stirring insecurity in the country."
He added that the three intended to make Iran insecure as they did in Syria and Iraq few years ago.
General Hajizadeh also said that the terrorist groups supported by Washington, Riyadh, Abu Dhabi and Tel Aviv have conducted nearly 80 operations to foment insecurity in Iran, but "achieved success in only less than 3% of these cases."
His remarks came days after New York Times reported that top Saudi intelligence officials close to Crown Prince Mohammed bin Salman asked a small group of businessmen last year about using private companies to assassinate what they called as Iranian enemies of the kingdom.
Maj. Gen. Ahmed al-Assiri, a high-ranking adviser to the crown prince, was present for a meeting in March 2017 in Riyadh, the Saudi capital, where the businessmen pitched a $2 billion plan to use private intelligence operatives to try to sabotage the Iranian economy, it added.
During the discussion, part of a series of meetings where the men tried to win Saudi funding for their plan, General Assiri's top aides inquired about killing Qassem Suleimani, the leader of the Quds Force of Iran's Revolution Guards Corps, the paper said.
Also in 2017, John Bolton, the current US national security advisor and former US ambassador to the United Nations and uber-hawk, put forward a several-page plan to enforce regime-change in Iran.
In his plan he proposed the Trump administration to make use of sectarian rifts across Iran's bordering provinces in a bid to undermine the country's national security.