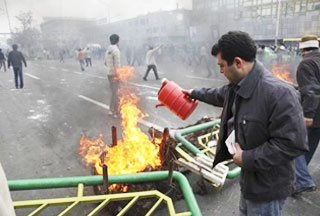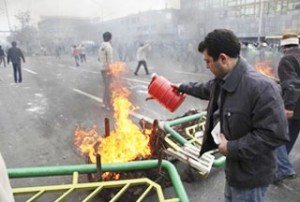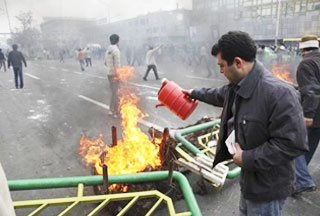 A senior Iranian commander has condemned sporadic anti-government protests in the Iranian capital of Tehran as "disgraceful" and "reproachable."
Protestors on Tuesday took to some central and downtown streets during ceremonies commemorating the 7th century martyrdom of Prophet Muhammad's (PBUH) grandson, Imam Hussein (PBUH), known as Ashura.
Brigadier-General Masoud Jazayeri, the deputy commander of Iran's armed forces, on Monday defined the "actions of a group of hooligans on such days of mourning" as another "low act" incomparable to anything seen before.
He described the "small group of vandals" as marginal compared to "millions of real Ashura mourners."
Jazayeri also called on the judiciary to effectively deal with "the unbelievers and apostates" who had staged the riots in the capital.
At least eight people lost their lives during the Sunday riots which saw protesters chanting slogans against top Iranian government officials.
Confirming four of the deaths, Iran's deputy police chief Ahmad-Reza Radan said one of the deceased fell from a bridge, two others were hit by cars while one other victim was shot dead by an unknown assailant.
Police identified the person who was shot dead by unknown assailants as Seyyed Ali Mousavi.
Police say the force was not involved in the killings, adding that the incidents are under investigation.