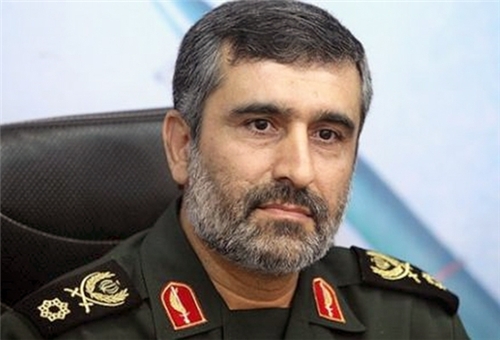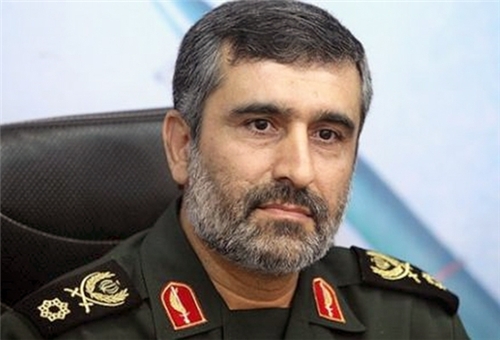 Commander of the Iranian Islamic Revolution Guards Corps (IRGC) Aerospace Force Brigadier General Amir Ali Hajizadeh underlined Hezbollah movement's high military capabilities, stating that the resistance group is now able to pin-point targets in the occupied Palestinian territories.
"Based on our information, Hezbollah's power has so much increased in recent years that they can attack any target in any part of the occupied territories with a high precision capability and with a very low margin of error," Hajizadeh told Fars News Agency on Saturday.
"Of course, Hezbollah has always shown that its actions in the battlefield are unexpected and it showed this capability well during the 33-day war (against the Zionist entity in July 2006) and it can make similar moves on any scene today," he added.
Hezbollah has always warned that any move by the Zionist entity will be responded harshly.
Hezbollah Secretary General Sayyed Hasan Nasrallah warned last month that those who assassinated leader Hasan Lakkis, a Hezbollah commander, will pay for their crime.
"The assassination of Hajj Hasan Lakkis is not one of those passing incidents between us and the Israelis and nobody should think that," Sayyed Nasrallah said in a televised speech during the commemoration ceremony of martyr Lakkis in Beirut's Southern suburbs.
"Israelis should not think that Hezbollah is too busy with the situation in the region and in Lebanon and that the timing is not right for us because – this (kind of thinking) would be a mistake," he added.
"We have an open-ended account to settle with Israel and the killers will be punished sooner or later and the blood of our martyrs will never split in vain," the Hezbollah chief said.
Martyr Lakkis was gunned down in outside his home South of Beirut in December.